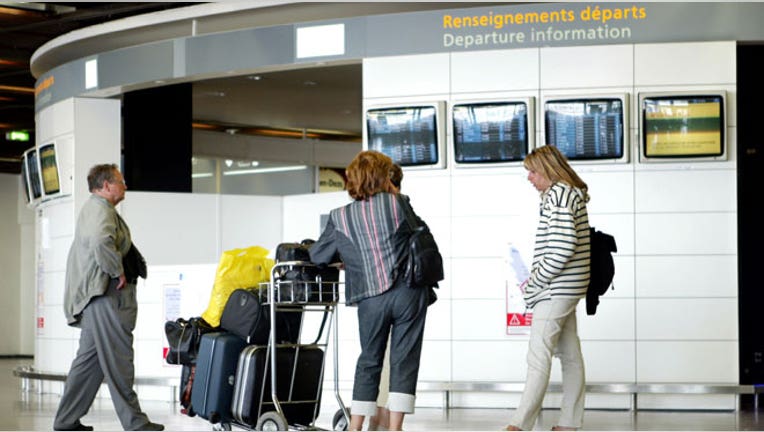 Better rethink packing that extra pair of pants or shoes: United Airlines is cracking down on customers trying to board flights with oversized luggage or excess carry-ons.
Fliers with bags deemed too large for the over-head space, even if they did make it through security, will be sent back to the counter to check their bags. These bags can be checked for no charge at the gate, the Chicago-based airline says.
"We strive to accommodate carry-on bags for the greatest number of customers possible. We have taken steps to enlarge the overhead bins in dozens of aircraft, and we are reminding customers of the regulatory limits on the size and number of bags they can bring on board to make the best use of the available space," Karen May, United Airlines public relations manager told FOX Business in a statement.
Size limits have long been in place for carry-on bags at airlines, typically 9 inches by 14 inches by 22 inches. UA will have bag sizing boxes in airports to help enforce its policies.
The news comes after American Airlines (NASDAQ: AAL) quietly ended its bereavement policy earlier this month, in the wake of its merger with US Airways (NYSE:LCC). Delta (NYSE:DAL) became the first airline to tie its frequent flier program, SkyMiles, to the amount of money spent on airfare, rather than how far customers travel.