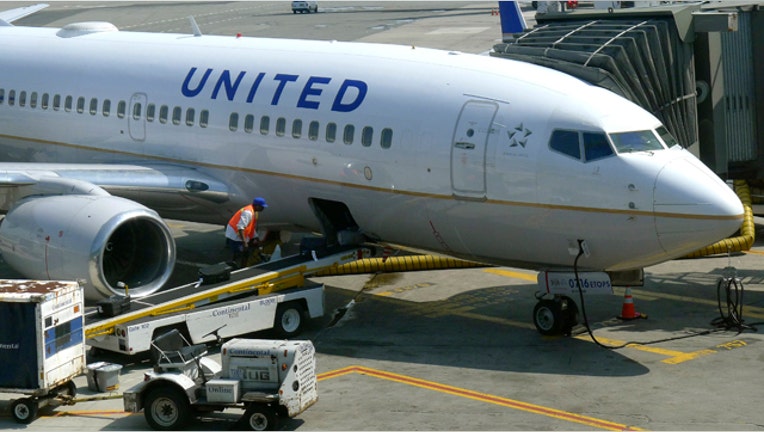 United Airlines (NYSE:UAL) reported stronger-than-expected second-quarter earnings on Thursday as fuel costs tightened and load factor reached record levels.
The second-largest U.S. airline reported net income of $469 million, or $1.21 a share, compared with a year-earlier profit of $339 million, or 89 cents a share. Total operates expenses decreased by 1.4% to $9.23 million thanks in large part to a 10% decline in aircraft fuel costs.
Excluding one-time items, United posted earnings of $521 million, or $1.35 a share, ahead of average analyst estimates of $1.29 a share in a Thomson Reuters poll.
Revenue for the three-month period was $10 billion, up 0.6% from $9.34 billion a year ago, slightly better than Wall Street's view of $9.97 billion. United said it led the U.S. airline industry in year-over-year passenger revenue per available seat mile for the second straight quarter.
"For the second straight quarter, our unit revenue outperformed the industry," United's chief revenue officer, Jim Compton, said in a statement.
Meanwhile, second-quarter load factor reached the highest level in United's history at 84.7% as capacity dropped by 2.1%.
United resumed flights of Boeing's (NYSE:BA) 787 Dreamliner during the period after the worldwide fleet was grounded for several months related to battery meltdown issues. The airline upped its order of the Dreamliner to 65 and says it continues to replace older, less efficient aircraft with new planes in an effort to reduce fuel and operating costs.
Beginning in 2018, United will become the launch customer of the new stretched-out 787-10.
Shares of United were virtually flat in early trade at around $34.85. They are up about 49% year-to-date.