Union Pacific Rides Pricing Gains to Higher 3Q Profit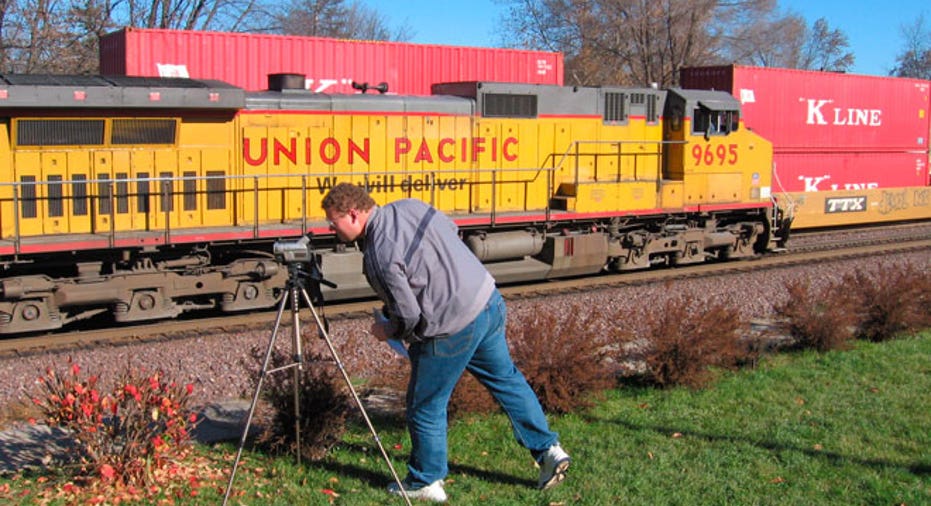 Union Pacific (NYSE:UNP) said Thursday its third-quarter profit was up 10%, as shipments of oil and automobiles rose and higher pricing spurred revenue growth.
The railroad company's net income for the period was $1.15 billion, compared to $1.04 billion in the year-ago period. Per-share earnings rose to $2.48 from $2.19.
Operating revenue climbed 4.3% to $5.57 billion. Average revenue per carload was up 4.7%, while carload volume remained level year-over-year.
The results were roughly in-line with expectations. Analysts were looking for per-share earnings of $2.47 and revenue of $5.58 billion.
Operating ratio hit a quarterly record of 64.8%.
Like its railroad rivals, Union Pacific has suffered from declining coal demand amid record-low natural gas prices.
But the shale oil boom, as well as a rebounding auto industry, has helped the company offset lower coal volume. Union Pacific transports steel, sand and pipe to drilling sites and carries crude oil to refineries.
The Omaha, Neb.-based company said mild weather and the major flooding in Colorado also weighed on recent coal volumes, which were down 6.6% in the third quarter.
Chemical shipments, including crude oil, rose 2.5%. Automotive shipments were up 7.7%.
"Despite the challenges of lower coal and grain volumes, in addition to disruptions caused by the Colorado flooding, we managed our network efficiently and continued to benefit from the strength of our diverse franchise," CEO Jack Koraleski said in a statement.
Earlier in the current quarter, Union Pacific issued lower-than-expected guidance, calling for per-share earnings of $2.45 to $2.48 and revenue growth of 4% to 4.5%.
Shares fell less than 1% to $155.96 early Thursday morning. The stock was up 25% year-to-date as of Wednesday's close.