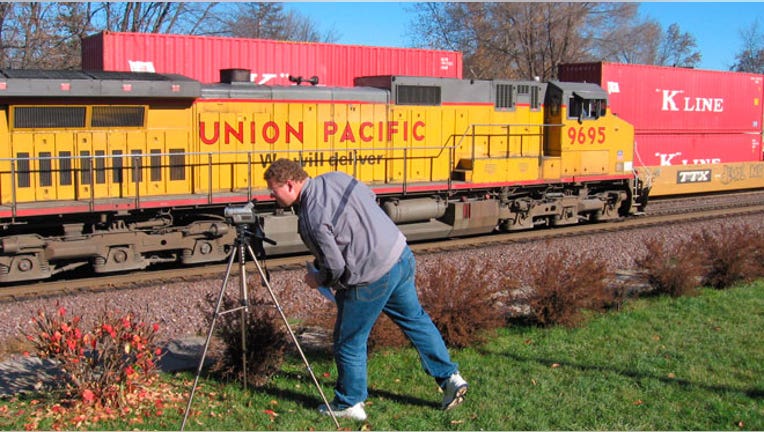 Union Pacific (NYSE:UNP) reported a 14% improvement in its first-quarter earnings, as higher revenue and shipment volumes lifted the railroad operator.
The company said Thursday its profit checked in at $1.09 billion, or $2.38 a share, compared to $957 million, or $2.03 a share, in the year-ago period. Operating revenue grew 6.6% to $5.64 billion.
The results topped Wall Street's earnings estimate by a penny, while analysts projected better revenue of $5.7 billion.
Earlier this year, Union Pacific cautioned investors that a frigid winter and severe snowstorms across the country would damage earnings. But the Omaha, Neb.-based company ultimately posted record results for the first quarter.
Chairman and CEO Jack Koraleski said Union Pacific will continue to keep a close eye on weather and economic impacts.
"As we look forward, we're watching the economy very closely, as well as the potential impacts of weather, particularly on our coal and grain business," Koraleski said in a statement. "There's still a lot of year ahead of us, but we are seeing signs of gradual economic improvement, and we're encouraged by the opportunities it presents."
Union Pacific's total revenue carloads, or volume, increased 5% on strength in the agricultural, industrial and coal categories.
Freight revenues climbed 16% and 10% for agricultural products and industrial products, respectively. Average revenue per car jumped 1.1%, despite a weaker period for coal and automotive.
Operating expenses were up 3.5% at $3.78 billion.
Union Pacific shares fell 49 cents, or 0.3%, to $187.66 in recent trading.