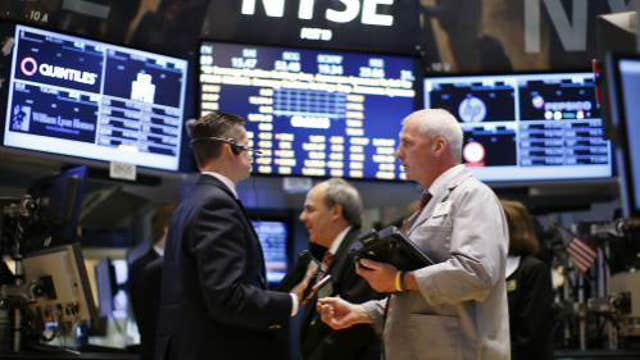 Union Pacific (NYSE:UNP) raced to 13% profit growth in the fourth quarter, as broad gains in shipment volumes offset weakness in coal.
The railroad operator said Thursday its profit was $1.17 billion, compared to $1.04 billion in the year-ago period. Per-share earnings rose to $2.55 from $2.19, easily beating Wall Street expectations for $2.49.
Revenue grew 7.2% to $5.63 billion, also topping estimates of $5.57 billion.
Chief executive Jack Koraleski noted that Union Pacific saw higher overall volume for the first time in six quarters, even as coal shipments were "significantly weaker" in the latest period.
Railroad companies have battled a decline in coal demand at a time when domestic utilities are looking for less coal amid low natural gas prices.
Business volume, which is measured by total revenue carloads, improved 2% thanks to growth in agricultural, automotive and industrial products. Union Pacific also recorded growth in intermodal shipments, or freight that is moved by at least two modes of transportation.
Agricultural revenue led the way with a 19% increase, followed by a 17% increase in revenue for automotive products. Coal revenue was down 1%.
Average revenue per car jumped 5.6%. Koraleski also said volume growth and pricing gains helped the company post a record fourth-quarter operating ratio of 65%.
"As we look at 2014, we see signs that the economy is slowly strengthening," he added. "We're well-positioned for economic growth and are confident in our ability to deliver on our customers' growing transportation needs."
On Wednesday, smaller rival Norfolk Southern (NYSE:NSC) reported a 24% increase in its fourth-quarter profit on growth in general merchandise revenue. Fellow railroad operator CSX (NYSE:CSX) last week reported lower earnings due to higher expenses.
Shares of Omaha, Neb.-based Union Pacific rallied 3.5% to $174.42 early Thursday morning.