Uninsured Driver? No Payday for You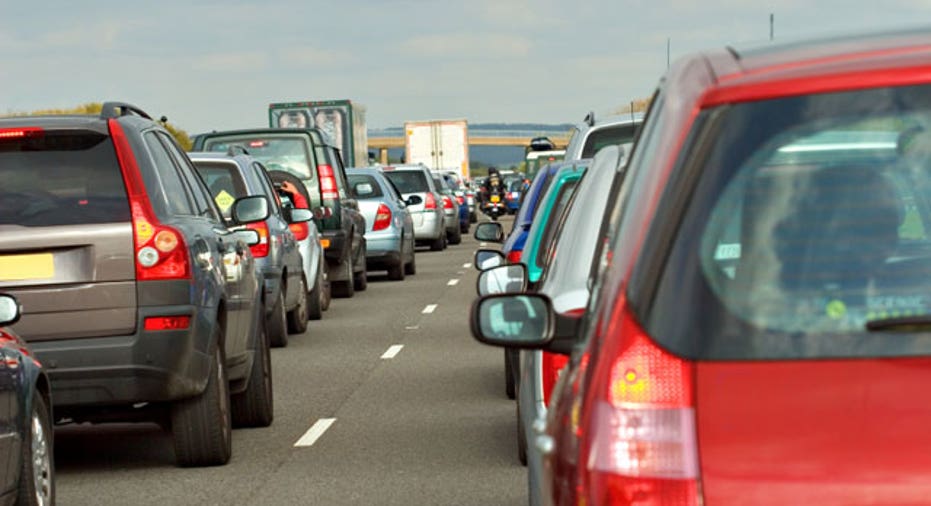 If you don't have adequate car insurance, beware: More states are passing "no pay, no play" legislation designed to crack down on drivers like you.
Under these laws, if you don't have liability insurance, you cannot sue for non-economic damages such as pain and suffering, or you might face restrictions when suing if you're in an accident that is not your fault.
States are cracking down because uninsured motorists are expensive. Ultimately, drivers who carry auto insurance end up paying for the cost of those who do not.
And a significant number of drivers on the road lack coverage.
"The percentage of uninsured motorists nationally is roughly 14%," says Patrick Schmid, director of research for the Insurance Research Council (IRC), a nonprofit organization in Malvern, Pa.
That's about one out of every seven drivers.
Dick Luedke, a State Farm Insurance spokesperson, says overall insurance expenses would be lower if these drivers purchased insurance as required by law. That's where no-pay, no play laws are designed to help.
"To the extent that there would be any impact on rates, it would mean that claims costs would go down," he says.
States with no-pay, no-play laws
According to the Property Casualty Insurers Association of America (PCI), states that currently have some form of no-pay, no-play in place include:
Alaska
California
Iowa
Louisiana
Michigan
New Jersey
North Dakota
Oregon
All states except New Hampshire require drivers to carry at least minimum levels of car insurance coverage. Penalties for not doing so range from fines to license suspensions.
However, states with no-pay, no-play laws take the punishment a step further. In some states, the laws prohibit uninsured drivers from collecting damages from insured drivers. In other states, uninsured drivers are required to pay the equivalent of a large deductible before suing.
Schmid says that while the states all share the goal of restricting benefits for uninsured motorists, "each state has its own regulations and laws."
For example, in Louisiana, owners and operators of uninsured vehicles cannot recover the first $10,000 in bodily injury damages, nor the first $10,000 for damages to property, according to PCI. (There are some exceptions, however. The limitations don't apply if the other driver is intoxicated or flees the scene, for example.)
In North Dakota, uninsured motorists who have been convicted of driving without car insurance are not allowed to recover non-economic damages.
Other states have not yet passed no-pay, no-play legislation, but are considering doing so. A recent news release from Oklahoma Insurance Commissioner John Doak notes that residents of the Sooner State pay the third-highest auto insurance premiums in the nation and also have the third-highest rate in the country of motorists who don't have liability insurance.
Doak says he supports no-pay, no-play legislation, and that it would "help reduce premiums because no longer will the insured bear the costs of the damage and injuries caused by uninsured motorists." The bill is currently making its way through the Oklahoma Legislature.
Kansas and Minnesota are also considering laws based on the no-pay, no-play concept, according to PCI.
Effect on car insurance rates
Many of the states that already have these laws boast rates of uninsured motorists that are lower than the national average of 13.8%. In Louisiana, for example, the rate of drivers without car insurance is 12.9%, while New Jersey has a rate of 11.2%, says Schmid.
But Luedke says it's difficult to determine if the statutes alone have encouraged more people to purchase auto insurance. Other factors, such as the cost of insurance in a certain state, could affect buyer habits, Luedke says.
"It's not clear whether it's these laws that inspire people to purchase insurance, or if it's that states where more people are insured tend to be the ones that pass these laws," he says.
Studies of the laws' effects are hard to come by, at least in part because the number of uninsured motorists - while significant - is still relatively modest, he says.
"We're talking about a really small percentage of claims," he says."There are not that many uninsureds out there, and I don't know how many of them are involved in accidents that would inspire them to sue for non-economic damages."
Despite the small numbers of people directly affected by these laws, State Farm - the nation's largest insurer - still endorses the concept of no-pay, no-play legislation, Luedke says. At the very least, such laws encourage drivers to get coverage and become protected, he says.
"We support (these laws) if they apply to illegally uninsured motorists suing for non-economic damages," he says.
PCI also is on record in support of no-pay, no-play laws, stating that it "considers them an effective way to protect motorists by incentivizing the purchase of auto insurance."
Related topics:
The original article can be found at Insurance.com:Uninsured driver? No payday for you