Uniform Residential Loan Application 101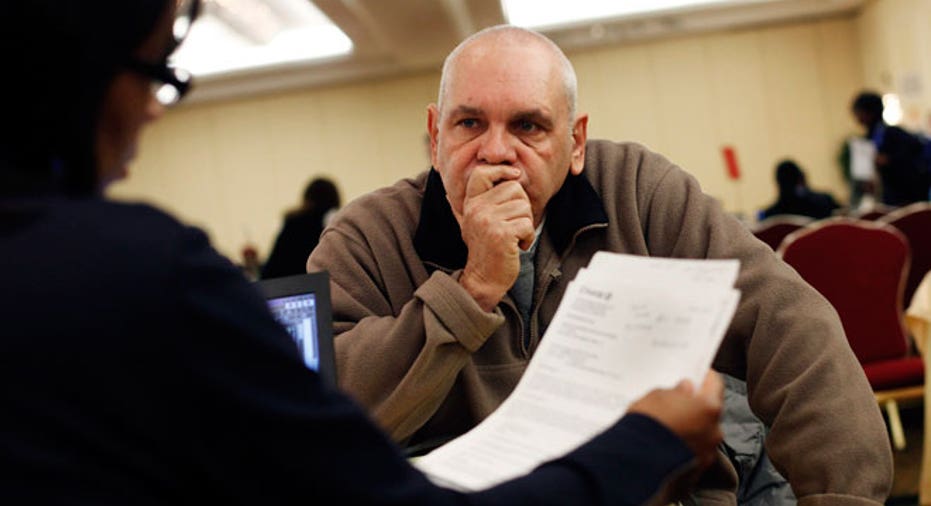 The Uniform Residential Loan Application, also known as a Fannie Mae Form 1003 or just a 1003 form, is a standard form that contains all the information necessary for a lender to establish the risk profile of a borrower. All requests for residential mortgage loans are processed using this application, whether the loans are for home purchases, refinancing, or residential home construction.
You will fill this form out with the help of a loan officer at the financial institution. If there is a co-borrower, his or her information will need to be submitted on a separate 1003 form, unless you both sign the same form applying for joint credit. There is room on the form for co-borrower information in the case of joint credit.
There are ten sections to the form, with the following headings.
1. Type of Mortgage and Terms of Loan – The lender fills out this section with details of the loan, including the type (FHA/VA, conventional, etc.) and the terms such as the amount, interest rate, term and amortization schedule (fixed, ARM, or other).
2. Property Information and Loan Purpose – Basic information about the property such as the address and legal description. If you are refinancing your current home, that's easy. If you haven't selected a home yet, that part should say, "To be determined." You must indicate who will hold the title, whether the residence is intended to be a primary, secondary, or investment home, and the source of the down payment funds.
Extra lines are required for refinancing and construction loans that include the original cost, existing liens, and the lot value/planned improvements for construction loans, and the purpose and description of any improvements for refinancing loans.
3. Borrower Information – Your basic information such as name, address, Social Security number, and marital status.
4. Employment Information – Two years' worth of background employment history is required. If you aren't sure of the exact dates of employment or salaries during that time, gather and verify all your information before applying for the loan.
5. Monthly Income and Combined Housing Expenses – All income sources must be listed, as well as housing costs under your current situation and the proposed situation if you buy a home. The intent is to see how much income you have left after housing expenses. Self-employed applicants may need to supply further information.
You will need to fill out IRS Form 4506-T that allows the lender to access your tax returns for verification.
6. Assets and Liabilities – This is the meat of the form, and it will take some time to fill it out correctly. All assets include checking and savings accounts, stocks and bonds, larger assets such as cars, real estate, and the cash value of life insurance. Portions of retirement accounts may also be considered as assets. Liabilities include any other loans, liens, alimony/child support, credit cards and other revolving debt, and installment debts.
Community property states may require that the liabilities of community property rights holders must be included even if their income/assets are not being considered for the loan application
7. Transaction Details – Includes elements such as closing costs, refinancing debts, mortgage insurance, points to pay down the interest rate, and other points that are included in the total loan amount. The total amount of the loan is also included here.
8. Declarations – You are asked about specific situations, such as whether you are a US citizen, whether you have past delinquencies and bankruptcies, and other clarifications that could affect your loan status.
9. Acknowledgement – Where you sign, after you have read all the terms and obligations. Understand that even if the loan officer fills out the 1003 for you, you still have to sign it and are responsible for verifying that all the information in the form is truthful and accurate. Read the completed form and make sure you understand everything before you sign it. If you aren't sure, ask. You will need to have documentation to support your claims on the 1003, and without that documentation, you are unlikely to be approved for a mortgage.
10. Government Tracking Information – Voluntary information that the government can use for statistical purposes, such as the borrower's and co-borrower's ethnicity, race, and sex.
The 1003 form is available in many places online; download one if you want more details. Take care filling out this important form—you do not want a simple math error or mistake to harm your chances of receiving a mortgage.
More from MoneyTips.com:Good Faith Estimate 101The Truth Behind No-Closing-Cost LoansMortgage Rates Move Lower