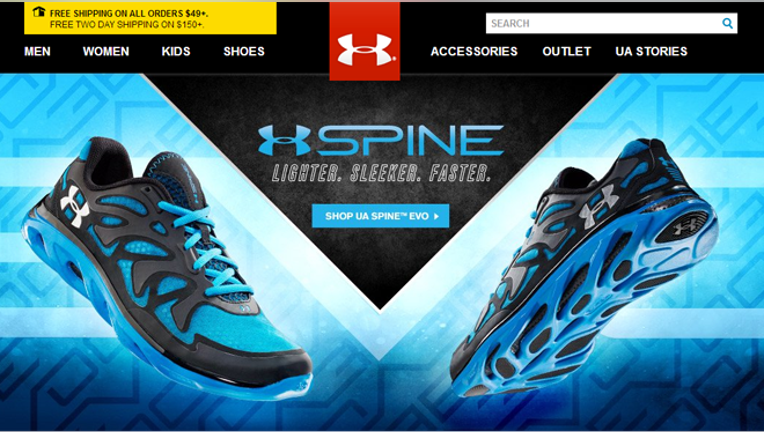 Under Armour Inc. (NYSE:UA) agreed to acquire MyFitnessPal for $475 million, in a deal that expands the Athletic-apparel maker's digital fitness platform.
The company also reported that its fourth-quarter profit rose 37% driven by continued strength in apparel and footwear sales.
Under Armour said the addition of MyFitnessPal adds nutritional resources such as a calorie counter, nutrition and exercise tracker to its offerings. The deal is expected to close in the current quarter, also is expected to complement the company's recent acquisitions of MapMyFitness and Endomondo.
Shares rose 2.7% to $75.56 in recent after-hours trading as sales for the latest quarter topped expectations.
The Baltimore-based company last fall surpassed Adidas AG to become the No. 2 sportswear brand in the U.S. by retail sales. Under Armour expects its overall sales to reach $3.76 billion this year, matching estimates of analysts surveyed by Thomson Reuters.
According to data released by Sterne Agee and SportScanInfo last month, Under Armour had $2.6 billion in footwear and apparel sales in the U.S. for the 11 months through Dec. 31, compared with $1.6 billion for Adidas.
However both remain far behind Nike, which has long held the top perch in sales of sweats and sneakers in the U.S. and tallied sales of $11.8 billion during that period.
In the latest quarter, footwear revenue surged 55% to $85.8 million, led by expanded offerings in running and basketball. Apparel sales climbed 30% to $707.7 million.
Overall, Under Armour reported a profit of $87.7 million, or 40 cents a share, up from $64.2 million, or 30 cents a share, a year earlier. Revenue jumped 31% to $895.2 million.
Analysts expected per-share profit of 39 cents and revenue of $849 million.
Over the years, Under Armour has built up its footwear offerings and expanded its fleet of concept stores, targeting new international markets for a brand best known in the U.S. as a vendor of performance athletic apparel.