Under Armour, Fanatics Snag MLB Jersey Deal: Report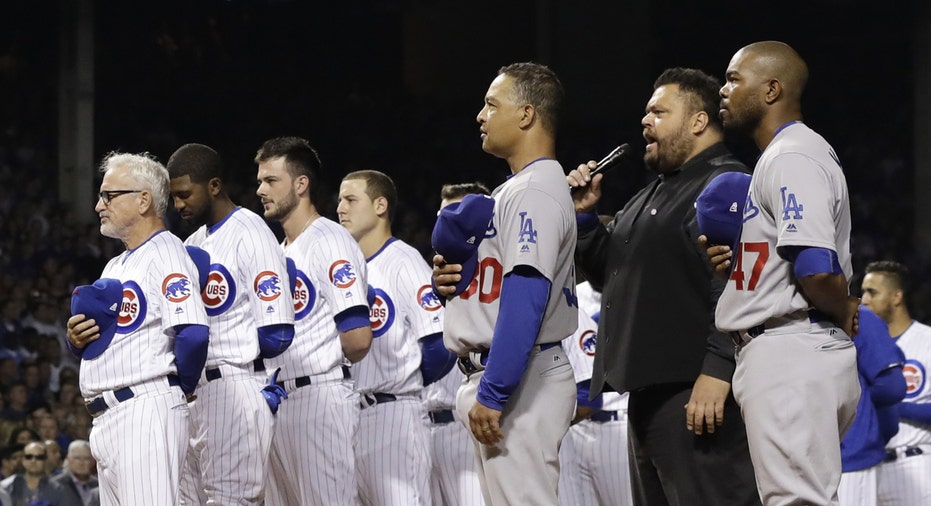 Under Armour (NYSE:UA) and online sports retailer Fanatics reportedly scored a deal to make on-field jerseys for Major League Baseball, replacing Majestic Athletic.
The jersey deal will start with the 2020 season, according to a Sports Business Journal report on Monday. The agreement would give Under Armour its first uniform deal with a major U.S. sports league. Under the deal, the Baltimore-based sportswear giant will make Under Armour-branded MLB jerseys for in-game use, while Fanatics snags the rights to other apparel. Hats, however, will continue to be made by New Era.
An official announcement is expected to come following the World Series, the report said. Terms of the deal aren't clear.
MLB and Under Armour declined to comment. Fanatics didn't immediately respond to an inquiry from FOXBusiness.com.
VF Corp. (NYSE:VFC), Majestic's parent company, put its entire licensed sports group up for sale back in March. Majestic has held the exclusive rights to MLB jerseys since 2005.
Fanatics was quick to squash any rumors of potential interest in VF Corp.'s sports brands. A Fanatics spokesperson told the Sports Business Journal, "We are not buying Majestic."
Under Armour has been looking to expand its presence in the baseball world, and striking a deal to supply MLB's on-field jerseys would be a major coup. The deal would effectively push out top rival Nike (NYSE:NKE), another longtime MLB license holder. Like Majestic, Nike's deal for under-layer apparel is said to expire after the 2019 season.
Under Armour has owned limited MLB footwear rights since 2011. Some notable MLB players with Under Armour endorsements are Bryce Harper of the Washington Nationals, Clayton Kershaw of the Los Angeles Dodgers and Buster Posey of the San Francisco Giants.
Read: Majestic Outfitted Players and Fans at MLB All-Star Game
Fanatics, the top seller of licensed sports merchandise, already has a longstanding relationship with MLB. After years of handling order fulfillment for the league's e-commerce business, Fanatics signed a reported 17-year deal to take over the MLB.com Shop. The new partnership began at the start of the 2016 season.
Fanatics also has e-commerce deals with the NFL, NBA, NHL and NASCAR.
MLB's apparel deal is just the latest to hit the market in recent years. Last year, the NBA awarded Nike the rights to on-court uniforms, marking the end of a partnership with Adidas. Nike also extended its exclusive uniform deal with the NFL. In hockey, the NHL shifted the branding of its sweaters from Reebok to the brand's parent, Adidas.