UFC's NYC Event Is Demolishing Ticket Records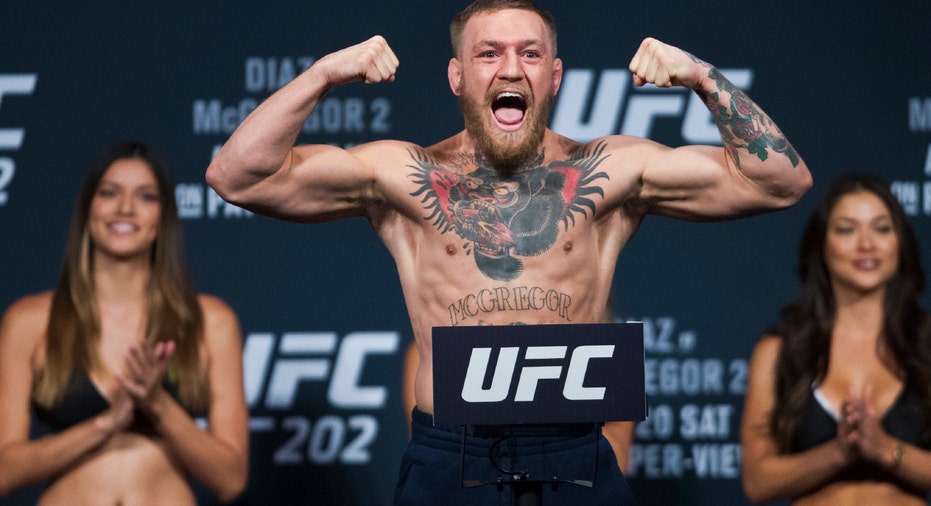 With more than five weeks still to go until Ultimate Fighting Championship's first New York City event in decades, UFC 205 is already trending to be the fight promotion's most expensive ticket ever on the secondary market.
Tickets to UFC 205, which is set to take place at Madison Square Garden on Nov. 12, currently have an average resale price of $1,368, according to data compiled by SeatGeek, a site that aggregates resale ticket prices. That resale price dwarfs the site's previous record for UFC events. Fans paid an average price of $1,136 to witness WWE wrestler and former UFC Heavyweight champion Brock Lesnar's surprise return to the Octagon at UFC 200.
"To put that current average resale price in perspective, the most in-demand World Series game we have seen up to this point was Game 3 between the [Kansas City Royals and New York Mets] last year, which had an average resale price of $1,205," SeatGeek content analyst Chris Leyden told FOXBusiness.com.
Increased demand for tickets is just part of the windfall UFC can expect from its return to New York, the country's largest media market. The fight promotion, which sold to a group led by talent agency WME/IMG for an unprecedented $4 billion this summer, gains access to the state's world-class venues and should draw new interest from corporate sponsors, according to industry experts.
Conor McGregor, the UFC's reigning featherweight champion and one of the brand's most recognizable stars, is set to face Eddie Alvarez for the lightweight championship in UFC 205's main event. Other top fighters, including Tyron Woodley, Miesha Tate and New York native Chris Weidman, are also expected to fight on the main card.
While McGregor has emerged as one of UFC's top draws in recent months, his appearance at UFC 205 is set to demolish previous ticket price highs for events he has headlined. Tickets to McGregor's highly-anticipated rematch against Nate Diaz at UFC 202 sold for an average of $929. As of Tuesday, SeatGeek's cheapest available ticket for UFC 205 cost $931.
During a March conference call, former UFC owner Lorenzo Fertitta said the company is aiming to break Madison Square Garden's gate revenue record.