UFC's Dana White To Deliver Fighting Words At RNC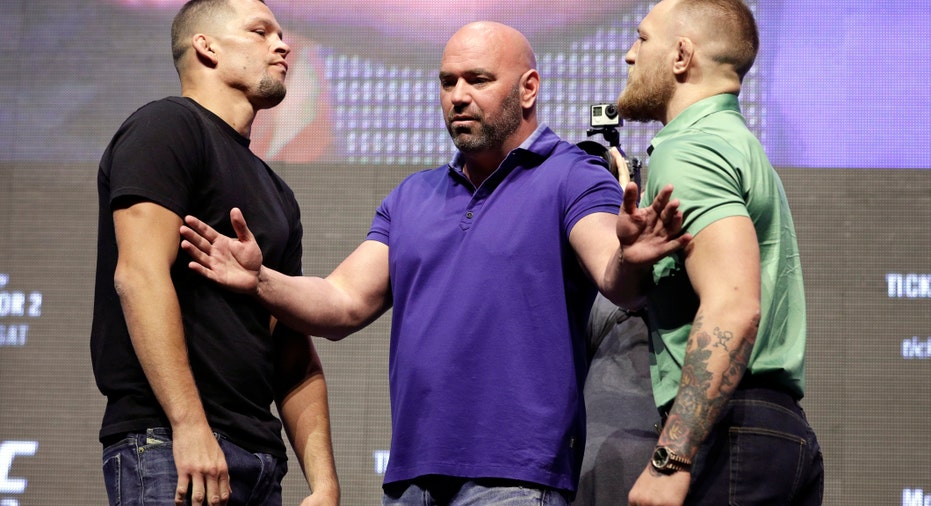 Fresh off the multibillion-dollar sale of his company, Ultimate Fighting Championship President Dana White headlines the list of sports figures speaking on Donald Trump's behalf Tuesday at the Republican National Convention in Cleveland, Ohio.
Public support from White – the charismatic face of the United States' ever-growing mixed martial arts community and the scrappy executive who helped build UFC from a $2 million niche brand in 2001 to a $4 billion juggernaut – meshes perfectly with Trump's platform.
Throughout his campaign, Trump has presented himself as a law and order candidate, a champion of national security and a staunch supporter of the country's police and military. He's gained endorsements from several noted "tough guys" from the sports world, including Buffalo Bills head coach Rex Ryan and golfer John Daly. After securing boxer "Iron" Mike Tyson's support in April, Trump declared, "all the tough guys endorse me."
"Now you have all of this terrible violence that seems to be crying out for the extreme 'law and order' authority figure. It's just made for Trump. Any sort of tough-guy imagery that Trump can identify with is going to serve his public persona as he's constructed it," said Dr. John Hoberman, a professor at the University of Texas at Austin and cultural historian who studies connections between sports and politics. "Dana White stands for a certain style of American tough-guy masculinity that is completely compatible with the Trump identity."
With less than four months to go until the 2016 presidential election, Trump is gaining ground on Democratic challenger Hillary Clinton. A joint poll released by New York Times and CBS News last Thursday showed both Trump and presumptive Democratic presidential nominee Hillary Clinton garnering 40% of the vote. Critics across the aisle have pointed to Clinton's involvement in the Benghazi scandal and the FBI investigation into her use of personal email accounts during her time as secretary of state as proof of her weakness on security issues.
White isn't the only sports figure slated to appear at the RNC. Professional golfer Natalie Gulbis will speak on Trump's behalf on Tuesday.
Last week, the New York Times reported that Tim Tebow, a former NFL quarterback known for his staunch religious views and conservative values, would speak at the convention. Hours later, Tebow denied the report, dismissing it as a "rumor."
Tebow's absence despite Trump's purported invitation was a moment of embarrassment for the campaign, but it won't affect Trump's image "in a measurable way," according to Hoberman. Though he remains a popular figure, Tebow hasn't played in an NFL game since 2012 and has increasingly fallen out of the public spotlight.
"Tim Tebow has already become a marginal figure," Hoberman said. "The only reason he has any political value is because he's [a leading] Christian athlete. I don't think Tim Tebow is a terribly important celebrity."
While Trump claims to have the support of New England Patriots quarterback Tom Brady and Pittsburgh Steelers quarterback Ben Roethlisberger, among others, neither A-list athlete is scheduled to appear at the convention.
"The obvious point this year is that all of the big shots are staying away. … I don't think the athletes count much at all," Hoberman said.