UFC, Modelo beer ink multimillion-dollar sponsorship deal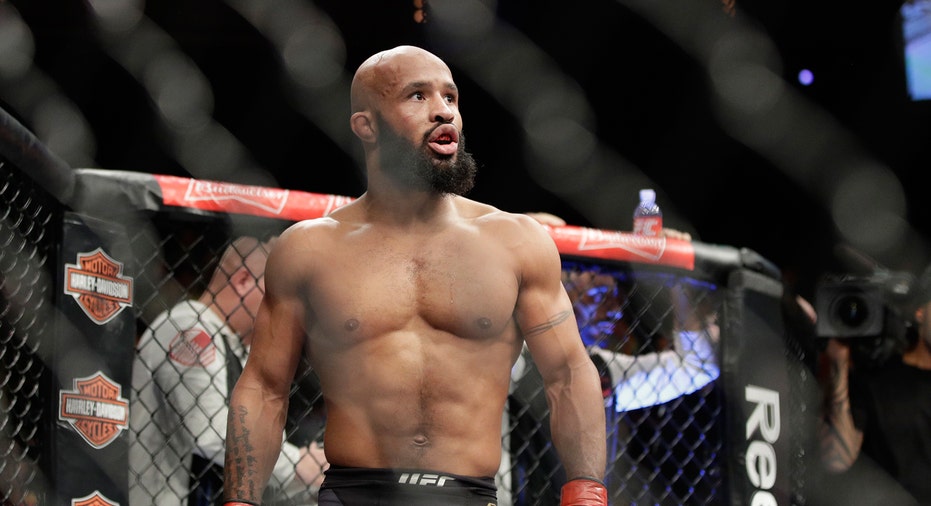 Ultimate Fighting Championship on Monday announced a multi-year agreement with Modelo Especial to make the Mexico-based brand the official beer of the UFC.
Anheuser-Busch Cos. Inc. had held that title since 2008 and its Bud Light logo had frequently stamped the center of the octagon for UFC's biggest fights.
Modelo's multimillion deal starts in 2018 and the partnership is only for United States events. Modelo's branding and signage will adorn the UFC cage and the company promised to feature UFC athletes and personalities in advertising. The contract terms were not released.
"Modelo is an amazing brand that shares UFC's unmatched commitment to its fan base," UFC President Dana White said. "I love Modelo and we're already talking about doing a lot of exciting things together."
Modelo is the No. 2 import brand in the United States behind Corona.
Modelo has several team sponsorships, including with the Chicago White Sox and Golden State Warriors, and hoped a league-wide deal with UFC could aid in its growth.
The agreement marks UFC's second major beverage sponsorship deal this month. The MMA brand announced a multi-year partnership last week that made BodyArmor the UFC's official sports drink. Financial terms of that deal also were not disclosed.
"They want to get more into multicultural consumers," said Jim Sabia, Modelo's chief marketing officer. "We all benefit. They're going to help take our brand into the general market consumer household."
The Modelo family of beers are exclusively brewed, imported and marketed for the U.S. by Constellations Brands. Constellation is the No. 3 beer company in the United States.
Anheuser-Busch wasn't afraid to use its pull within the sport and once threatened to pull advertising if UFC didn't address accusations of sexism and homophobia. Former UFC champion Brock Lesnar was also forced to apologize when he dissed Bud Light at UFC 100.
Sabia said Modelo would remain diligent about UFC's code of conduct policies.
"We feel very confident in what they do with their athletes and its integrity," he said.
The Anheuser-Busch endorsement was a key step for the sport to rise above niche status toward mainstream entertainment.
"When Bud signed on to be our sponsor, it sent a significant message that UFC was a real player in the sports landscape," UFC Chief Operating Officer Ike Lawrence Epstein said. "It gave us a tremendous amount of credibility with other sponsors. And not just sponsors. Television networks and venues and, frankly, anybody involved in the business of sports entertainment around the world."
Sabia said Modelo would be active inside arenas and work with UFC in promoting athletes. UFC sold for approximately $4 billion to a group led by Hollywood entertainment conglomerate WME-IMG in July 2016.
"That's what we're really excited about with Modelo, the way they're going to activate around our brand," Sabia said. "Activation is something that will be different, frankly, more robust than we've seen in the past."
The deal allows UFC flexibility to sign other beer companies for sponsorships outside the United States.
"Our Bud deal was a global deal so it prevented us from doing activation and creating sponsorship relationships with local beer companies in really important markets around the world," Espstein said.
The Associated Press contributed to this report.