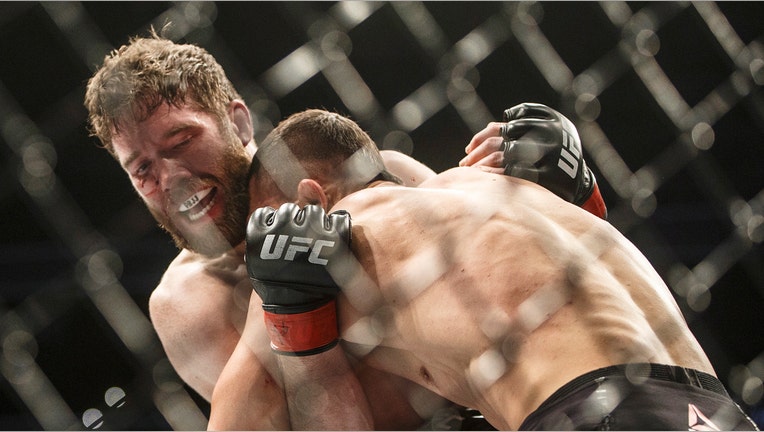 Ultimate Fighting Championship's pay-per-view event at T-Mobile Arena in Las Vegas will occur on Saturday night as scheduled despite a deadly shooting that left 59 people dead at nearby Mandalay Bay Resort and Casino, the organization said.
"Our focus right now is on supporting the community and those affected by Sunday evening's events. UFC 216 on Saturday, October 7 at T-Mobile Arena will proceed as scheduled until further notice," UFC said in a statement.
Additionally, UFC President Dana White said the organization will donate $1 million toward the families of the shooting's victims, the Las Vegas Review-Journal reported. UFC 216's main event features an interim lightweight title match between Tony Ferguson and Kevin Lee.
MGM Resorts International owns both T-Mobile Arena and Mandalay Bay. The entertainment company's shares sank in trading Monday in the hours after the incident.
Authorities say a gunman, identified as Mesquite, Nevada resident Stephen Paddock, opened fire Sunday night on attendees of an outdoor country music festival from a 32nd floor window, killing 59 and injuring more than 500 others.
Paddock died of a self-inflicted gunshot at the scene. Police have yet to publicly reveal a potential motive for the shooting, which is the deadliest such incident in U.S. history.