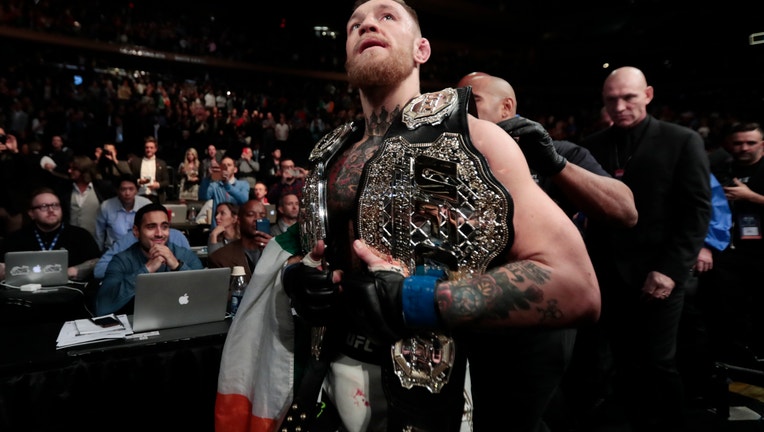 Ultimate Fighting Championship executives spent months building up the buzz for its first-ever event at New York City's Madison Square Garden, and early statistics suggest the card lived up to the hype.
UFC 205, which culminated in Conor McGregor's dominant victory over Eddie Alvarez in the main event, earned $17.7 million in gate receipts last Saturday – a record sum for both the UFC and Madison Square Garden (NYSE:MSG), the company said in a press release late Tuesday. The final attendance tally of 20,427 fans set a new high mark for U.S.-based UFC events.
The fight card was also a major hit on pay-per-view, though the exact extent of its success remains unclear. While UFC President Dana White told FOX Sports that UFC 205 "broke the record" for most pay-per-view buys, the company has yet to formally release a number. At present, the event is described as "one of the most-viewed PPV events in UFC history."
Other company marks set by UFC 205 include 14 billion impressions on social media platforms, unprecedented on-location merchandise sales and a record 2.4 million viewers for FOX's preview show, UFC said.
New York officials voted to end the state's longtime ban on mixed martial arts last March. UFC announced plans to return to the state immediately afterwards. At the time, then-owner Lorenzo Fertitta said the company was aiming to break Madison Square Garden's gate record.
UFC committed significant resources to its return to New York, including a citywide marketing campaign and a line of event-specific Reebok merchandise. In the days ahead of the event, UFC 205 ticket prices rose to record levels on the secondary market.
21st Century Fox (NASDAQ:FOXA) is the parent of FOX, FOXBusiness.com and the FOX Business Network.