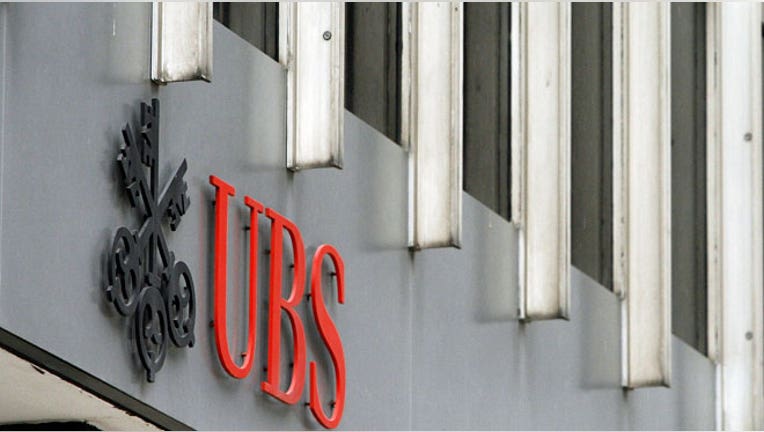 UBS  will pay $545 million to U.S. authorities to end an investigation into alleged manipulation of currency rates, a settlement that will help the Swiss bank to move on after a series of trading scandals.
The amount was lower than expected and this contributed to a more than three percent rise in UBS shares to their highest level in six and a half years.
The Justice Department said Attorney General Loretta Lynch would announce resolutions for other banks in connection with exchange rate manipulation at a press conference in Washington on Wednesday at 10 a.m. EDT (1400 GMT).
UBS's payment is part of what is expected to be a combined multi billion-dollar settlement by five of the world's biggest banks with U.S. and British authorities over alleged manipulation of the $5 trillion-a-day forex market.
Zurich-based UBS said on Wednesday the U.S. Federal Reserve had fined it $342 million for its role in the forex scandal. UBS has not been charged because it was the first bank to report the misconduct to the U.S. Department of Justice (DOJ). Four other banks, JP Morgan <JPM.N>, Citigroup <C.N>, Barclays <BARC.L> and Royal Bank of Scotland <RBS.L> are expected to plead guilty to criminal charges later on Wednesday in relation to the forex investigation.
UBS also escaped any fine from the DOJ on the forex issues and said the DOJ would not prosecute it over investigations into its precious metals business.
Instead, the Swiss bank will have to plead guilty to one count of wire fraud and pay a $203 million fine for its role in rigging interest rate benchmark Libor after its involvement in the forex debacle breached an earlier DOJ agreement.
The bank is now under a three year "probation" period with the DOJ. It had already paid out $1.5 billion for its role in the Libor scandal.
"It couldn't have been better," Andreas Brun, an analyst with Zuercher Kantonalbank, said. "Most of it was already priced in but something around $1 billion was expected, including the Libor fee."
GUILTY PLEAS
Regulators had fined six banks $4.3 billion last year for failing to stop traders from colluding to try to manipulate forex rates. This followed a year-long inquiry which has put the largely unregulated forex market on a tighter leash and accelerated a push to automate trading.
South African authorities joined the global forex investigation this week, showing how the trading scandal is continuing to unfold.
In the forex settlement, JPMorgan and Citigroup are expected to be the first major U.S. banks to plead guilty to criminal charges in decades. It would be unprecedented for the parent companies or main banking arms of so many major banks to plead guilty to criminal charges in a coordinated action.
The impact of guilty pleas by the parent companies or main banking arms of major banks is uncertain. The banks are seeking assurances from U.S. regulators they will not be barred from certain businesses if they plead guilty, several sources familiar with situation said.
In Zurich, analysts were relaxed about any impact from UBS's guilty plea. They pointed to Credit Suisse <CSGN.VX> which has felt only limited impact on its business since pleading guilty a year ago to helping wealthy Americans evade taxes.
"Credit Suisse had the same issue last year with the tax case and it didn't have a negative impact for them in terms of net new money or operating profit so I don't expect that many negative issues out of it for UBS," Brun said.
UBS said the new fines would not affect its earnings. Overall, UBS has paid $2.84 billion of the $13.7 billion in global fines levied over attempted manipulation of the forex market and Libor.
BARCLAYS
Britain's Barclays is also expected to reach settlements with British and other U.S. authorities, which means its penalties could be significantly higher than the other banks and top $2 billion.
Barclays has set aside $3.2 billion to cover any forex fines, and other banks also have provisions for settlements.
Individuals at Barclays could also be held accountable if there is evidence of bad conduct, New York's banking regulator Benjamin Lawsky told Reuters on Tuesday, echoing a warning he made last week.
Barclays did not join the November forex settlement with British and some U.S. authorities due to complications with its regulator in New York.
The DoJ has been negotiating with the banks for months over how to resolve the forex allegations. Transcripts of online chat rooms made public in November showed how traders shared confidential information about client orders and otherwise conspired to benefit their own transactions.
(Additional reporting by Joshua Franklin and Oliver Hirt in Zurich and Steve Slater in London; Writing by Carmel Crimmins; Editing by Jane Merriman)