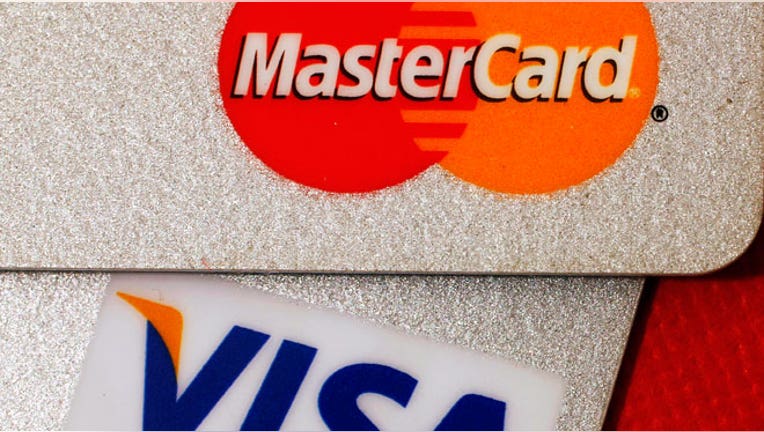 UBS (NYSE:UBS) cut Visa (NYSE:V) and MasterCard (NYSE:MA) to "sell" from "neutral" on Monday and slashed their price targets, citing slower consumer spending in the U.S. and a weak global economy.
Shares of MasterCard fell as much as 3.8% following the downgrade, while Visa's dropped 3%.
UBS Investment Research analyst John T. Williams said that while both payment companies remain "reasonable attractive safe havens," particularly relative to banks, their exposure to a weakening global consumer spending backdrop makes a slowdown in key metrics "simply unavoidable" over the next three to six months.
Weaker U.S. economic data may lead to a decline in consumer confidence and spending, which is a major issue for the payment companies that have hefty exposure in the U.S. The country accounts for 52% of Visa's volumes and 38% of MasterCard's.
"Given a still very bullish and (in our view) crowded current consensus view, slowing growth rates in key metrics, and bearish macro indicators, we would recommend investors sell their shares now and wait for a better entry point, as the current risk-reward is not attractive," Williams said.
UBS lowered its fiscal-year earnings per share forecast on Visa by a penny to $6.02 and cut its price target to $113 from $127. Analysts in a Thomson Reuters poll on average are looking for a profit of $6.06.
The brokerage also chopped its view on MasterCard's EPS to $22.01 from $22.13 and axed its price target to $403 from $457. The Street is looking for full-year earnings of $22.05.
UBS said it has been evaluating trends in the market since its industry launch in February and has noticed that while current investors love the stock, they aren't willing to increase their holdings.
"In other words, we sense some complacency—while the overall consensus view is quite positive, there appear to be very few incremental buyers at current levels," Williams said.
While both companies' shares are near all-time highs, UBS said that both card networks are virtually 100% exposed to global consumer spending. Because of this, Williams said the share prices currently reflect "overly optimistic near-term outcomes."