UBS Boosts Legal War Chest as it Pursues Currency Rigging Talks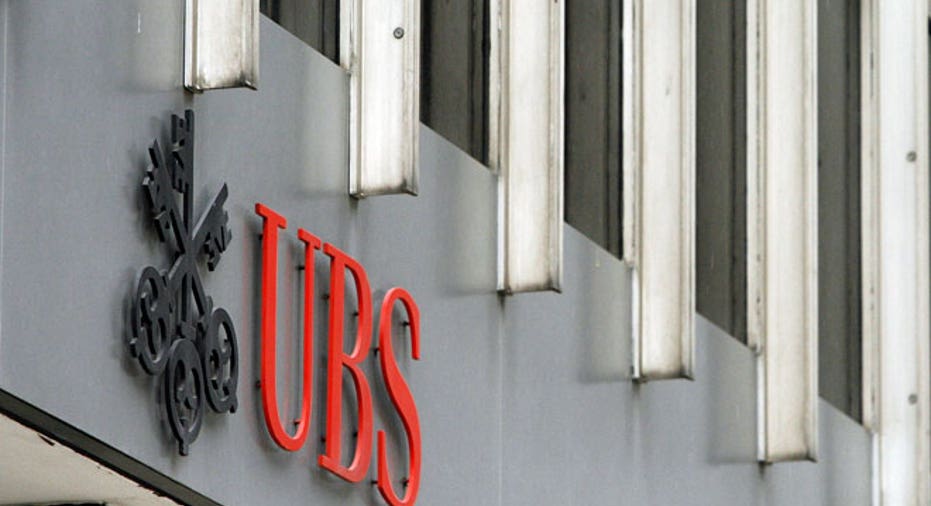 UBS put aside 1.8 billion Swiss francs ($1.9 billion) in the third quarter for potential legal costs and said it was talking to the U.S. Department of Justice about resolving an investigation into currency market rigging.
The increase in legal reserves shows Switzerland's largest bank is struggling to move on from past scandals, including a $1.5 billion settlement for interest rate rigging and $885 million to settle claims that UBS defrauded two U.S. government-controlled companies before the 2008 financial crisis.
"We all knew there would be bumps in the road and some of these challenges remain," UBS Chief Executive Sergio Ermotti told investors on a call about third-quarter results.
Besides the legal setbacks, the bank's earnings showed signs of health, especially at its flagship private banking division which caters for wealthy clients. It continued to bring in more money and increased profitability.
Authorities around the world are investigating allegations that traders at some major banks rigged the $5.3 trillion-a-day currency market, the world's biggest but least regulated.
Zurich-based UBS did not link the extra legal reserves, which bring the amount put aside for future litigation to 3.469 billion francs, to the foreign exchange investigations.
But UBS said for the first time it was talking to the U.S. Department of Justice's criminal and anti-trust divisions about how to resolve their investigation into currency rate rigging.
Despite the reserves, UBS beat forecasts for third-quarter net profit with a 32 percent rise from last year, largely due to a 1.3 billion-franc gain from how it accounts for past losses.
"All told, it will take UBS much longer and cost them much more to resolve their past, but at least the bank's business is on track again," said Dirk Becker, an analyst for Kepler Capital Markets who rates UBS as hold with a 17-franc target.
UBS shares climbed 4.7 percent to 16.2 francs at 1023 GMT, the best performer in the European banking sector.
DIVIDEND TARGET
The bank is halfway through a three-year drive to focus on private banking, shrink its investment bank and abandon riskier activities such as bond trading. The goal is to pay out at least half of profits to shareholders after hitting capital targets, which is expected this year.
The bank said third-quarter net profit was 762 million francs, exceeding the 737 million francs forecast by analysts in a Reuters poll.
Its private bank brought in 9.8 billion francs in net new money, a key indicator for future revenue. This translates to growth on existing assets of more than 4 percent, healthier than crosstown rival Credit Suisse.
The new funds and a rise in the private bank's margin were the bright spots, according to several analysts. The bank said, however, that the Ebola virus added to a range of concerns, from political tension in Ukraine to fiscal issues in the euro zone, that have kept clients on the sidelines and weighed on income.
Skirmishes with regulators and lawsuits over business dealings have become a mainstay of bank earnings globally following the financial crisis of 2008 and 2009.
"At this point in time, we believe that the industry continues to operate in an environment where charges associated with litigation, regulatory and similar matters will remain elevated for the foreseeable future," UBS said in a statement.
Two weeks ago, U.S. investment bank JPMorgan Chase & Co surprised investors by putting $1 billion aside to resolve probes into alleged currency rigging.
Britain's financial regulator has intensified talks with six banks, including UBS and JPMorgan, over similar allegations, setting the stage for a group settlement that could cost them close to 2 billion pounds ($3.2 billion).
UBS had already raised its provisions for future litigation to 1.98 billion francs earlier this year and the currency market investigation is one of several legal headaches facing the bank as it reduces its investment banking business.
In France, UBS is being investigated for allegedly helping wealthy investors avoid tax, which the bank says "will now be a matter of years and not months" to set side.
Investigating magistrates had proposed that the bank pay a fine of 4.88 billion euros in the investigation, according to a judicial source.
(1 US dollar = 0.9480 Swiss franc) (1 US dollar = 0.6208 British pound)
(By Katharina Bart; Additional reporting by Joshua Franklin; editing by David Clarke)