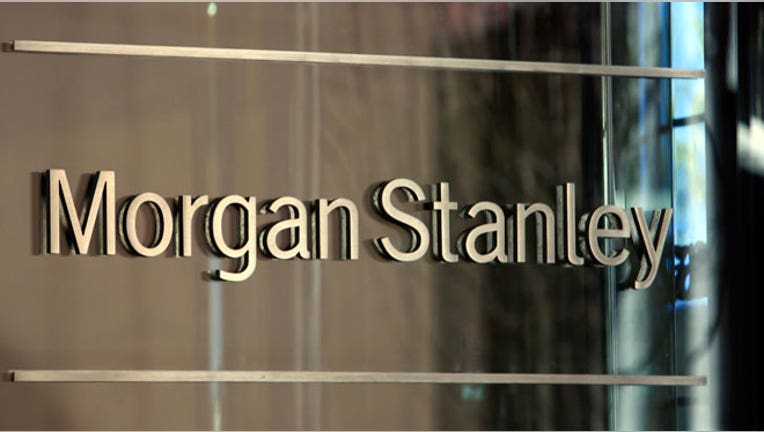 Morgan Stanley (NYSE:MS) has undergone a makeover in recent years into a less risky, wealth-management and brokerage-focused bank. Count UBS (NYSE:UBS) as a fan.
Declaring Morgan Stanley "ready to emerge from the cocoon," UBS upgraded the Wall Street investment bank on Wednesday to "buy" from "neutral" and raised its price target on the company's stock to $33 from $28.
"We believe better than expected results out of MS's wealth management business could lead to solid upside in the stock, and we believe the risk reward represents an attractive trade-off here," UBS analyst Brennan Hawken wrote in a research note.
UBS cited an internal financial advisors survey that found risk appetite among high-network investors continues to improve and recruiting of advisers by brokerage firms has stabilized.
"These trends should allow for continued recovery of wealth management revenues, while cost pressure should moderate, supporting a very constructive environment for brokerage firms," Hawken wrote.
The upgrade comes five years after the collapse of Lehman Brothers, a seminal moment that forced Wall Street to dial back risk and rethink its business model and regulatory obligations.
In contrast with some of its peers like Goldman Sachs (NYSE:GS), Morgan Stanley has embraced this shift by focusing its attention increasingly on its retail brokerage and wealth management businesses. Morgan Stanley cemented this transformation by recently sealing a $9 billion buyout of brokerage firm Smith Barney.
UBS also said it believes Morgan Stanley is a "solid rate play" as the eventual rise in short-term rates should drive the bank's interest margins.
"We suspect that MS may be able to capture more of the incremental earnings from the rate rises than the trust banks," Hawken wrote.
UBS boosted its 2013 EPS estimate on Morgan to $1.80 from $1.77 and its 2014 target to $2.80 from $2.60.
Shares of New York-based Morgan hit a 52-week high of $28.34 on Wednesday morning, but recently traded off 0.09% to $28.01.