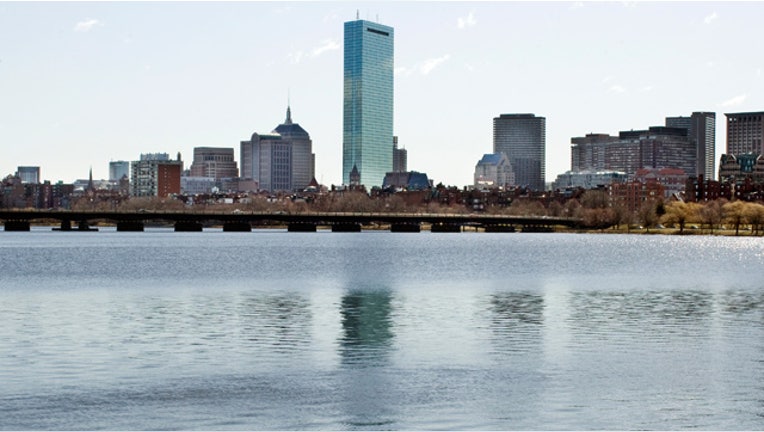 It's a taxi, it's a black car, it's an SUV! No…it's Uber Boat.
The startup that has brought on-demand taxi services to cities around the world is now getting its feet wet, literally -- expanding from the pavement to the Boston Harbor.
Starting Wednesday and running through June 15, the company is unleashing a fleet of on-demand water taxis powered by Boston Harbor Cruises.
There will be some 20 pick-up and drop-off locations, including World Trade Center, Boston Children's Museum, Long Wharf, Charlestown Navy Yard, East Boston and Logan International Airport. These are all stops that are currently serviced by Boston Harbor Cruises.
"Slip on your boat shoes, throw on that captain's hat, and get ready to move around Boston in a whole new way," Uber said in a statement.
The pilot service will cost $10 per person for a one-way ride plus a $1 Uber booking fee. A 20% gratuity is automatically added for the captain by default. Boats will run from 6:30 a.m. to 10 p.m. Monday through Saturday, and from 6:30 a.m. to 8 p.m. on Sunday.
Uber said it expects demand for the boats to be high, so it urged users to be patient. However, be warned that a $10 cancellation fee will be applied if cancelled more than five minutes after your captain has accepted the request.
Uber, facing increased competition from other on-demand taxi services, notably Lyft and Sidecar known to have slightly discounted prices, has been forced to diversify and more rapidly expand into new cities.
It now offers a number of options for the road in dozens of cities stretching from North America to Asia, including SUVs, black cars and regular cabs. It also experiments with various modes of transportation and tests new services based on demand and the structure of individual cities.
In April, for example, it launched a bicycle courier service in Manhattan. If it proves successful, Uber would likely consider expanding the boat service in Boston and eventually to other cities.