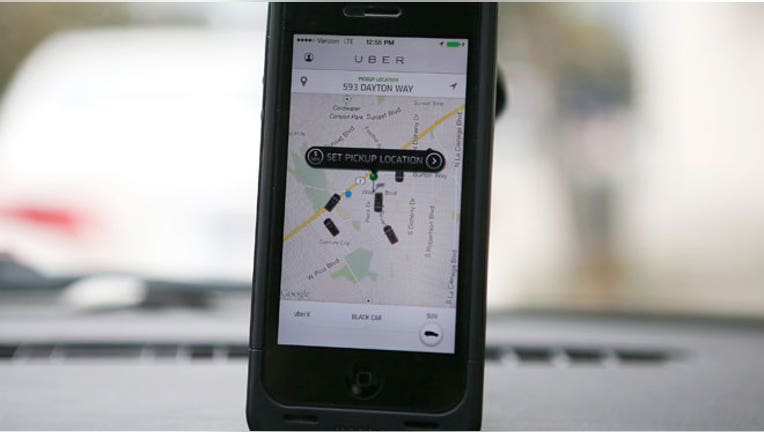 Uber's on the move this week.
First, the transportation startup announced it is piloting same-day grocery delivery services in Washington, D.C. Now, Uber is opening up its API to help users book rides while in apps used for travel, dating and financial management.
With Uber's first 11 launch partners, users will be able to enter in their destination and see pickup times and fare estimates. Eventually, the API will enable people to request rides through the various partner apps. Uber notes in a blog post, however, that this feature will be released in a more highly-controlled manner.
The API "helps Uber become so prevalent and embedded in the hospitality and transportation business," said Altimeter Group analyst Susan Etlinger.
Uber's API will facilitate rides for travelers and diners using apps like Hyatt (NYSE:H), OpenTable (NASDAQ:OPEN),Starbucks (NASDAQ:SBUX), Time Out, United Airlines (NYSE:UAL), TripAdvisor (NASDAQ:TRIP) and TripCase. For instance, Uber's blog says the United app will display estimated arrival times for drivers and price estimates to and from the airport. And if you book a room at the Hyatt using the app, you can book a ride directly from the reservation screen.
Etlinger says opening the API may help broaden Uber's customer base.
"Friction related to … downloading the app might go away," said Etlinger. "It will introduce people who don't use Uber to the service."
Many other popular Web services provide APIs to let other businesses tap into their systems. Prominent examples include Twitter (NYSE:TWTR), which lets services access a massive stream of tweets, and Google (NASDAQ:GOOGL), which enables firms to utilize many of the search giant's features.
Earlier this summer, Uber raised $1.2 billion in funding, valuing the company at $17 billion. According to Uber, the app is available in over 128 cities, and Uber creates 20,000 new jobs monthly.