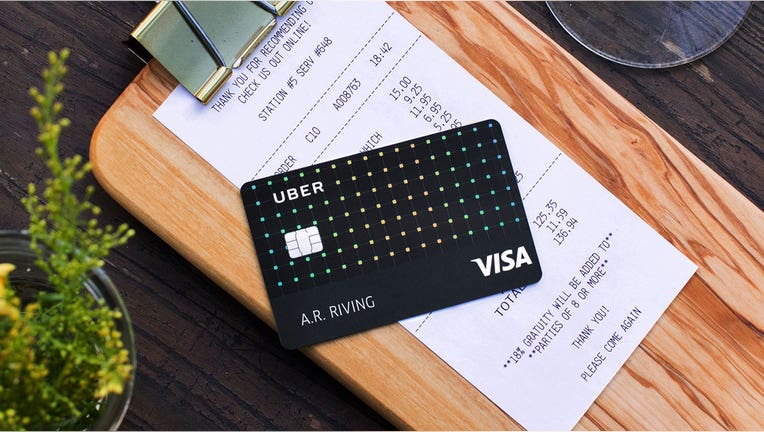 Uber already has a home on your phone. Now it wants a place in your purse or wallet.
The ride-hailing giant is unveiling a no-fee, co-branded credit card with British bank Barclays (NYSE:BCS) Wednesday.
While it will use points, the Uber Visa (NYSE:V) Card is designed as a cash-back loyalty program. For instance, the card will give 4 percent cash back for every dollar spent on dining, including the UberEATS on-demand food delivery service, and 2 percent cash back on online purchases and subscriptions.
Customers will be able to redeem points for Uber rides using a standard penny-per-point redemption rate, or just have the points converted to cash and deposited back into their bank accounts. Barclays and Uber say point transfers to airlines will be coming in 2018.