Uber Is Out of Control - Can CEO Kalanick Steer It Back on Track?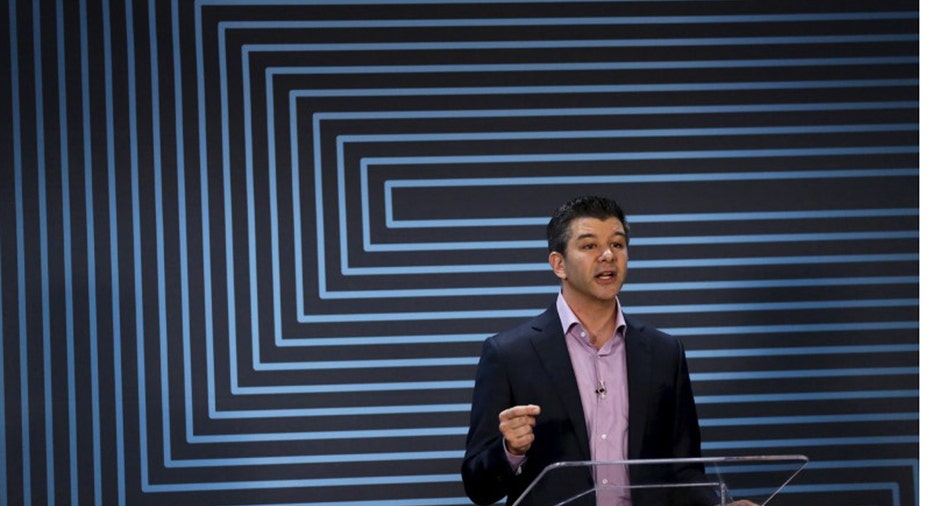 It's been 30 days since Susan Fowler blogged about her experience working as an engineer for the poster child of Silicon Valley bro culture, Uber. I bet Travis Kalanick, the ride-hailing company's hard-charging CEO, would cough up a sizable chunk of his $6.3 billion net worth to stuff that genie back in the bottle. 
Sunday's surprise resignation of Jeff Jones – who was recruited just six months ago as president of ride sharing and head of global marketing – capped a month-long executive exodus in the wake of Fowler's accusations of organizational chaos, sexual harassment and brazen misbehavior by Uber management.
If the revelations are true (the company is still investigating), then under the hood of Uber's brilliant innovation and stellar growth lies what can best be described as an out- of-control mess. The question is, can Kalanick navigate the crisis or will he be forced out? And what are the possible consequences, or does any of this even matter?
The very definition of disruptive technology, Uber exploded on the taxi scene eight years ago, and getting from one place to another has never been the same. We used to grab a cab; now we hail an Uber. The world's most valuable startup is worth $68 billion, had $5.5 billion in sales last year, and operates in 530 cities and 70 countries.
And Kalanick made it all seem so easy. Just tap on your phone and hail an Uber. That's how innovative services are supposed to work: seamlessly and reliably. However, that simple user experience required a complete reimagining of transportation logistics and flawless execution on a global scale, and such breakneck growth comes at a price.
After eight breathless years of raising billions in venture capital, ramping up operations, launching service in new cities and fighting legal battles, Kalanick now has to stop, take a deep breath and focus internally. It's time for him to hit the pause button and get his own house in order. If he doesn't, his painstakingly built empire could all too quickly unravel.
The signs are there. Executive turnover is not uncommon in high-growth startups, and Uber is no exception. This crisis, however, has cost Kalanick at least three and possibly four key executives in just the last 30 days, although Jones is the first to identify the company's leadership issues as the reason for his abrupt departure.
Uber's drivers aren't too happy either. Besides continuous price cuts, Kalanick has made it abundantly clear that he plans to replace human drivers with autonomous vehicles as soon as he can deploy them. Uber is already testing Volvo driverless cars in Pittsburgh and Arizona, and recently inked a deal with Mercedes as well.
And a #DeleteUber Twitter (NYSE:TWTR) campaign has been gaining momentum since Kalanick was misperceived as being supportive of President Trump's travel ban. He has since stepped down from Trump's business advisory panel, but the damage was done. The Wall Street Journal reports that archrival Lyft is gaining significant market share and is looking to raise $500 million in new funding to further capitalize on Uber's management missteps.
On the plus side, Kalanick appears to be taking these issues seriously, and with a large dose of humility. After a video surfaced of him getting into an argument with an Uber driver, the combative entrepreneur posted an apology on the company's internal news site, pledging to "fundamentally change as a leader and grow up."
Kalanick has been working closely with Benchmark's Bill Gurley, an early investor in the company and active board director, according to The New York Times. The 40-year-old CEO won't find a better mentor than Gurley, an outspoken voice of sanity in the Valley's unbridled unicorn culture.
Uber is also searching for a chief operating officer to complement the cofounder. For that to work, as it did for Mark Zuckerberg and Sheryl Sandberg at Facebook (NASDAQ:FB), Kalanick has to do a much better job of vetting candidates and hiring the right executive for Uber's unique culture and the challenges at hand. Apparently, Jones was not a good fit.
One caveat, though. Kalanick controls the voting rights, so he can't be ousted. In other words, solving the company's internal issues and restoring its reputation depend on his willingness to listen to sound advice, change his priorities and hire the right talent. Kalanick is behind the wheel, and Uber will go wherever he takes it.