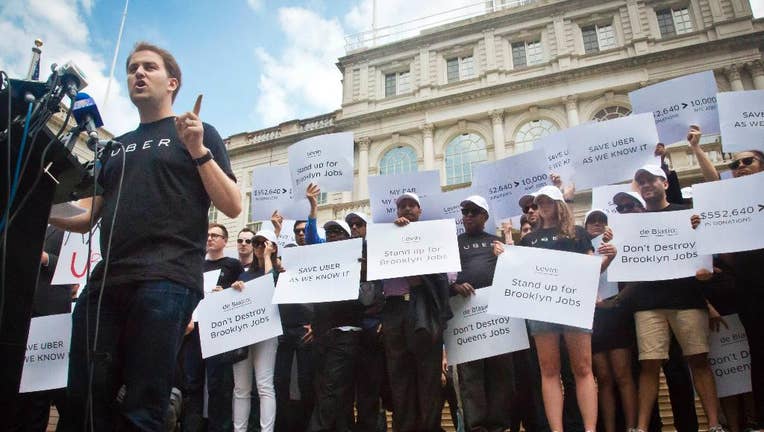 Uber cars can continue to be a growing presence on the streets of New York City now that an agreement has been reached between the ride-hailing company and the city.
Mayor Bill de Blasio's administration announced late Wednesday that Uber agreed to a four-month study on the impact of the cars on the city's traffic and the environment. That was just before a City Council vote scheduled for Thursday that could have capped the number of cars Uber can have on city streets.
Gov. Andrew Cuomo and a growing number of public officials who'd been calling for the council to delay the vote, instead cheered the agreement. City Council Speaker Melissa Mark-Viverito announced that the study will be passed Thursday but no longer carry a cap.