Uber, Automakers Clamor for Nokia's HERE Maps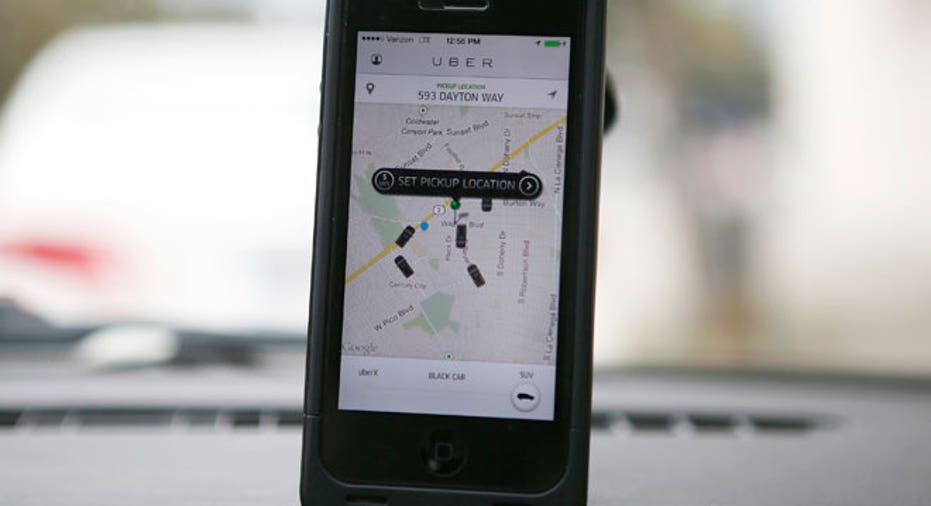 Several top automakers and car-hailing service Uber are reportedly clamoring to buy Nokia's (NYSE:NOK) HERE mapping unit.
Uber offered as much as $3 billion for HERE, according to a new report from The New York Times, as the company looks to sever its reliance on Google (NASDAQ:GOOGL) Maps and enter the logistics business.
Three of Germany's auto behemoths are close to entering the fray as well. BMW, Volkswagen's Audi and Daimler's Mercedes-Benz are said to be working with Chinese search engine Baidu (NASDAQ:BIDU) to submit a bid of their own.
The report said Nokia is expected to sell HERE by the end of May.
U.S. shares of Nokia jumped 2.8% to $6.91 late Friday, recovering a portion of the stock's losses this year. The Finnish company has fallen 12.2% since the start of 2015.
The car companies' interest has ignited speculation that BMW, Audi and Mercedes-Benz may be gearing up to build autonomous vehicles, which require detailed road information. Acquiring HERE would also allow the automakers to maintain its distance from Google. The tech giant has been testing its own fleet of self-driving cars.
"Autonomous driving is going to require extremely accurate maps," said Karl Brauer, a senior analyst at Kelley Blue Book. "There's definitely the issue of being beholden to one group that has the best mapping capabilities."
Some manufacturers, including Mercedes-Benz, have built early prototypes that use HERE technology.
While Google Maps has far more mobile users, HERE is the biggest player in automobile map services. On its website, Nokia says its maps power navigation systems inside four out of five cars in North America and Europe.
The Wall Street Journal reported earlier this week that BMW, Audi, Daimler and Baidu were teaming up to make an offer of "considerably more" than 2 billion euros, or $2.25 billion.
BMW and Audi declined to comment on the reports. A spokesperson for Mercedes-Benz didn't immediately respond to an inquiry from FOXBusiness.com.
Uber, which also declined to comment, has long been rumored to be interested in becoming a logistics company that transports goods, not just people.
HERE would give Uber an in-house digital mapping service for navigating potential shipping services, in the same way United Parcel Service (NYSE:UPS) and FedEx (NYSE:FDX) use mapping data. HERE also would support cabs and Uber Pool, the company's ride-sharing venture.
"I think Uber wants to be a major cog in the machine that supports an autonomous driving network. Mapping technology would allow them to do that," Brauer said.
Early this year, Uber formed a partnership with Carnegie Mellon University to develop self-driving vehicles. Thilo Koslowski, vice president and automotive practice leader at Gartner, noted how autonomous cars would eliminate one of Uber's main costs: drivers.
"This map data is becoming the fuel for powering self-driving cars," Koslowski said.
When asked about divesting HERE, a Nokia spokesperson referred to the company's initial statement regarding a strategic review of the business. On the same day of that announcement, Nokia revealed a $16.6 billion deal to buy French telecom equipment maker Alcatel Lucent (NYSE:ALU).
During an earnings call last week, Chief Executive Rajeev Suri said the company decided to explore a sale because Nokia's portfolio will become more networks-focused after the merger with Alcatel Lucent is completed.
Suri added that "location services are becoming of even greater strategic importance to automotive companies and others."