U.S. Shale Profits Beating Big Oil Rivals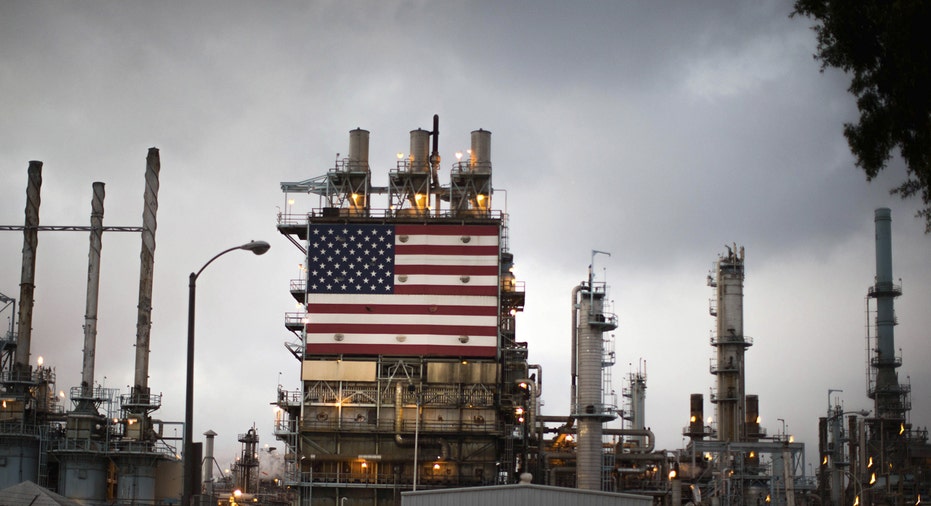 Slumping oil prices have cast a shadow over the U.S. shale oil boom, but fast-growing domestic producers and other shale firms still dominated an annual survey of global energy companies from Platts.
The Platts Top 250 Global Energy Company Rankings, which measured 2014 financial performance in a variety of sectors, showed that it was a strong year for U.S. shale players, whose earnings growth outpaced industry heavyweights.
Although corporate growth rates across the board fell slightly, America's top shale players booked significant gains. They recorded a three-year compound growth rate of 56%, up from 46.8% in 2013, according to Platts. Eight of the 10 energy firms with the best growth rates were North American shale or tight oil companies.
In the overall rankings, energy companies in the Americas accounted for 45% of the top 250, increasing their footprint at the expense of rivals in Europe and Asia.
"There is a whole suite of companies that have been brought along by the shale boom," said Robert Perkins, Senior Editor of Platts' EMEA Oil News.
Global oil prices are down more than half compared to levels seen last year. U.S. futures touched a high of around $108 a barrel in July 2014, but swelling crude inventories ignited a swift decline. The flow of shale oil, which brought U.S. production growth to its highest annual rate since 1940, was the primary catalyst.
Even with oil prices hitting lows in the final months of 2014, the U.S. energy industry appeared to navigate rough waters.
"It has surprised many as far as resiliency of U.S. shale," Perkins said, but "there are expected to be many more casualties in the pipeline. When we revisit these numbers next year, I expect a different picture. We are probably going to see some absentees that were on the list this year."
As far as 2014's results, shale-linked companies including drillers, pipeline operators and utilities emerged from the tumult to report solid gains.
Take AGL Resources (NYSE:GAS), a natural-gas utility that has pushed more volume to customers amid a period of widespread production. Georgia-based AGL, No. 115 in Platts' Top 250, ranked as the ninth fastest-growing energy company.
Colorado-based shale gas player Antero Resources (NYSE:AR) registered the best three-year growth rate of any company worldwide, 110%, and made Platt's Top 250 list for the first time at No. 153. Antero has acreage in the Marcellus and Attica shale formations.
Oasis Petroleum (NYSE:OAS), another shale exploration and production firm, put up the third-best mark for 2014 growth, 61%. Fellow shale E&P competitors Continental Resources (NYSE:CLR), Pioneer Natural Resources (NYSE:PXD), EOG Resources (NYSE:EOG), Chesapeake Energy (NYSE:CHK) and Devon Energy (NYSE:DVN) were also among the world's fastest-growing companies last year.
While the E&P sector grew the most, refining and marketing struggled due to sluggish demand that led to overcapacity, thereby hurting profit margins. Yet North American refiners got the better of international rivals, benefiting from cheaper crude and natural gas. Perkins noted how lower input costs have helped North American refineries run cheaper than international peers.
Phillips 66 (NYSE:PSX) is a case in point. The refiner contracted 7% over the last three years, and it still managed to jump to No. 6 from No. 13 in the Top 250.
U.S. companies comprise 89 of the Top 250 this year, led by Exxon Mobil (NYSE:XOM), which topped the list for the 11th consecutive year. Platts ranked Chevron (NYSE:CVX) second worldwide, up one slot from the prior year, followed by Royal Dutch Shell (NYSE:RDS). China's CNOOC (NYSE:CEO) and PetroChina (NYSE:PTR).