U.S. retailers value enthusiasm over experience for holiday hires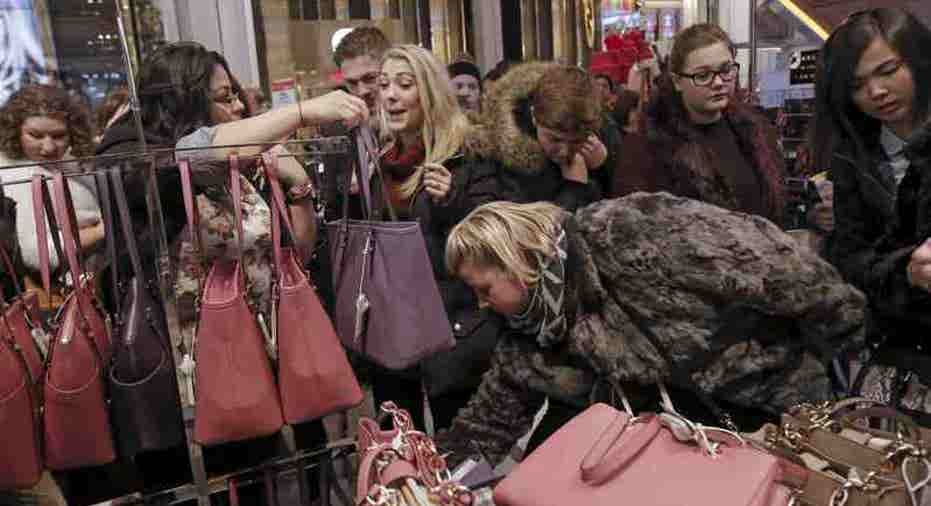 This U.S. holiday shopping season, wearing the brand is more likely to help get you a job in a store than experience, as retailers look for enthusiasm that will persuade customers to spend and help numb the impact of online rivals like Amazon.com Inc.
Hiring managers in the United States said they are looking for "brand evangelism" - candidates who regularly wear company products or had knowledge of them - while job portals show employers emphasizing interpersonal skills, a keen fashion sense and concise yet creative resumes.
"To create a shopping experience that will make the customer feel welcome and comfortable," read the job overview for part-time staff at Macy's on one portal. "Previous retail experience preferred, but not required."
Retailers are eager to bring customers into stores rather than see them shop online from home because it is easier to encourage purchases of other items face-to-face. In addition, in-store purchases do not involve shipping costs.
It is an uphill struggle, as customers increasingly opt for the convenience and comfort that online shopping provides. Sales at stores on Thanksgiving Day and Black Friday - the start of the busiest shopping season - fell from last year, while internet sales rose in double-digit percentages.
"In the past we would be very, very focused on that (retail experience), but now we are willing to look at people who have good customer service and understand what customer service is, over somebody who has previous retail experience," said Denise Domian, senior vice-president of human resources at Bon-Ton Stores Inc, a department store chain.
Domian said the most heavily weighted factors when deciding on a candidate for the retail floor were critical thinking and people orientation.
Melany Diaz, 22, found her job as a holiday season vendor for L'Oreal at Macy's on State Street in Chicago through an agency. She had no retail experience and said the brand stressed the importance of knowing her target audience and the products.
"They wanted me to know as much as possible about the brand. History is the most important, because you have a lot of loyal customers who have seen the brand grow," Diaz said.
CUSTOMER SERVICE COMEBACK?
The trend in holiday hiring reflects a broader move by stores to emphasize customer service. In September, Wal-Mart Stores Inc said it would cut 7,000 back-office jobs at U.S. stores as part of ongoing efforts to have more employees on the sales floor.
The holiday season - which encompasses November and December - can account for up to 40 percent of annual sales for retailers.
Many take on extra staff to cope - department store Macy's Inc said it would hire 83,000 people, and Target Corp and Kohl's Corp added some 70,000 each - all broadly the same as last year.
Amazon will hire 120,000 temporary workers - up 20 percent from last year. Delivery companies including United Parcel Service Inc are also looking for extra hands to help with the seasonal rush.
With unemployment at the lowest levels in 16 years and occupations like driving for Uber attracting workers, the hunt for temporary retail staff has become intense.
Macy's and Target are offering higher wages than previous years and bonuses for working busier shifts.
"With retail sales expected to be higher than last year and less job seekers in the market, retailers need to find new ways to attract and retain employees throughout the holiday season," said Susan Vitale, a workplace hiring expert at recruiting software provider iCIMS.
The National Retail Federation expects total U.S. holiday sales to increase 3.6 percent this year to $655.8 billion.
(Additional reporting by Renita D. Young in Chicago; Editing by Jo Winterbottom and Matthew Lewis)