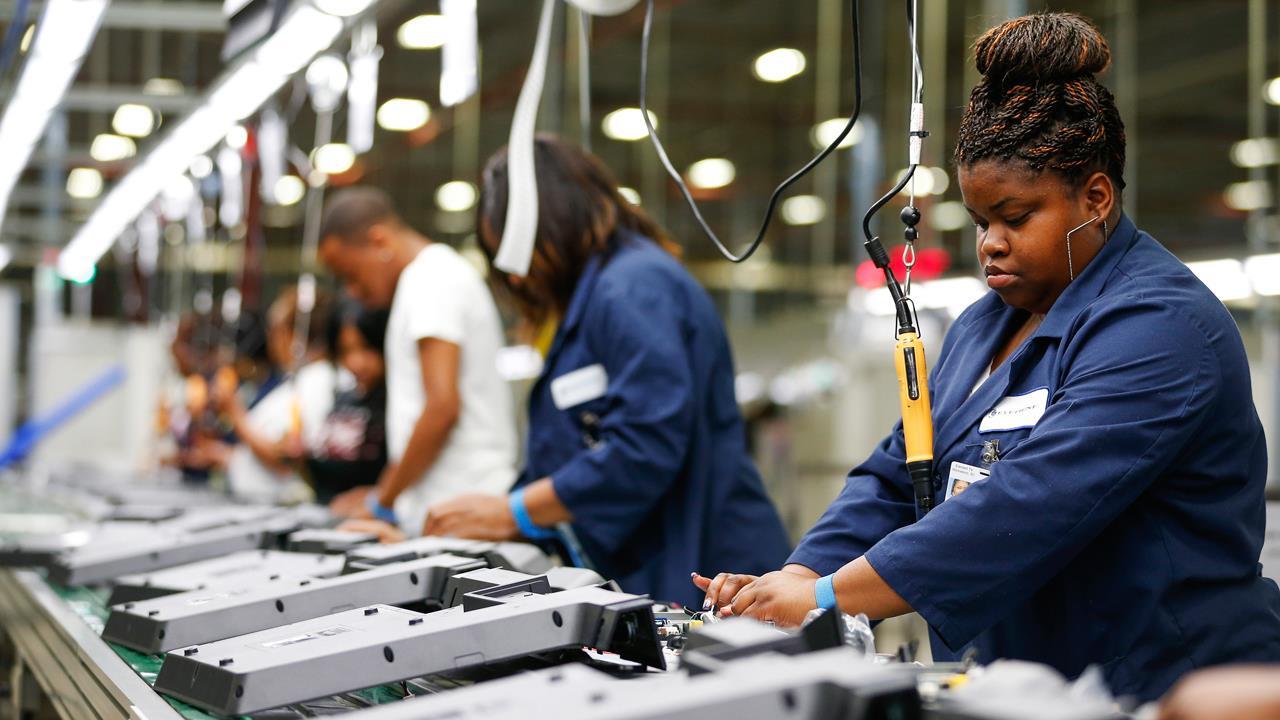 U.S. output grew at a 3.2% annual rate in the third quarter, the government said Thursday, a touch below a prior estimate but pointing to economic momentum ahead of a major tax cut.
The Commerce Department released the new figure as part of a routine revision of data on quarterly economic growth. The agency previously reported that gross domestic product, the broadest sum of goods and services produced across the economy, expanded at a 3.3% rate from July through September.
Figures showed consumer spending during the quarter was slightly weaker than previously thought, leading to the downward revision in growth. Economists surveyed by The Wall Street Journal had expected the latest estimate--the agency's third--to remain at 3.3%.
More From FOXBusiness.com...
Despite the lower estimate, the third quarter ranked as the economy's best since the first three months of 2015 when it also notched 3.2% growth. Consumer spending remained solid overall, as did business investment, and exports continued to grow, reflecting a strengthening global economy.
The economy appears to be in one of its strongest stretches of growth in a decade. It has posted two consecutive quarters of above-3% growth (output grew 3.1% in the second quarter). And some economists estimate that output is growing at a similar pace during the current quarter. The forecasting firm Macroeconomic Advisers predicts fourth-quarter GDP growth of 2.9%, while the Atlanta Federal Reserve's forecast this week clocked in at 3.3%.
Thursday's report contained several revisions. Consumer spending--the biggest source of economic demand in the U.S.--expanded at a 2.2% clip in the third quarter instead of the previously reported 2.3%. That largely reflected a downward revision on spending on recreational services.
State and local government spending grew slightly. The agency previously reported that it fell.
The report also showed corporate profits were slightly weaker than previously thought but robust overall. A closely watched measure of profits--after-tax corporate profits, without inventory valuation and capital consumption adjustments--rose at a 4.7% rate instead of the previously reported 4.9%. Compared to a year earlier, profits increased 9.8%.
The trends point to a steadily growing economy ahead of the $1.5 trillion tax cut approved this week by Congress and set to take effect next year.
The Commerce Department's release on GDP can be found at: http://www.bea.gov/newsreleases/national/gdp/gdpnewsrelease.htm
Write to Josh Mitchell at joshua.mitchell@wsj.com and Sharon Nunn at sharon.nunn@wsj.com.
(END) Dow Jones Newswires
December 21, 2017 08:45 ET (13:45 GMT)