U.S. Oil Recovers from Dip Below $80 on Short-Covering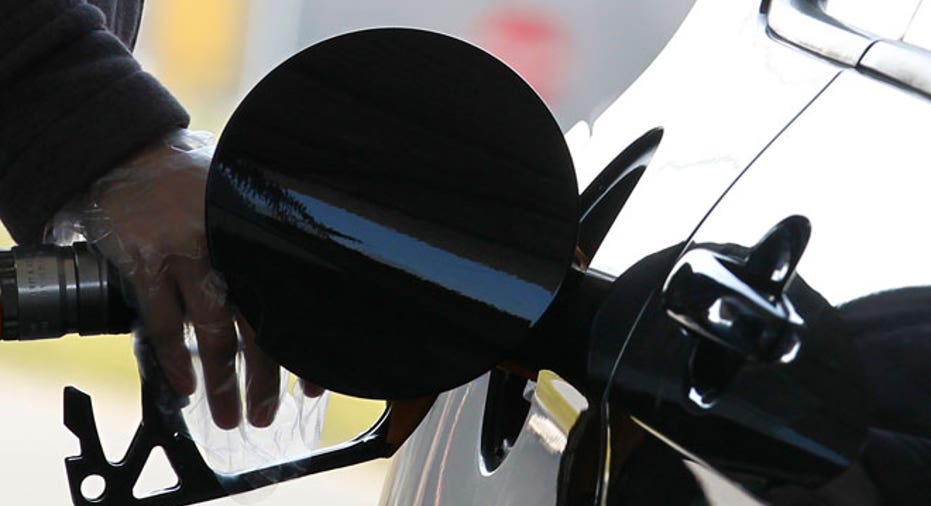 U.S. oil prices rebounded after tumbling to a 28-month low below $80 per barrel on Monday as short-covering helped offset earlier losses triggered by Goldman Sachs slashing its price forecasts.
Citing rising production and insufficient demand, Goldman Sachs cut its forecast for Brent to $85 a barrel from $100 for the first quarter of 2015 and reduced its projection for U.S. crude to $75 from $90.
The resulting slide in both Brent and U.S. crude triggered a flurry of short-covering that stemmed losses, as market players who had correctly bet on oil prices falling closed some of their positions.
Weaker-than-expected U.S. pending home sales data at mid-morning also sent the dollar index lower, pepping up dollar-denominated commodity markets across the board.
U.S. crude for December dropped to $79.44 per barrel, its lowest level since June 2012, before recovering to settle down 1 cent on the day at $81.00 per barrel.
Brent for December fell to a low of $84.55 before paring losses to settle down 30 cents on the day at $85.83 per barrel.
The spread between international Brent crude and U.S. crude narrowed to $4.83 per barrel.
"The main driver today has been the Goldman Sachs report, we are obviously in a down market for Brent and WTI (West Texas Intermediate)," said Tariq Zahir, a managing member at Tyche Capital Advisors.
"However, we have technically been a bit oversold so these little rebounds can be quite violent," he added.
John Saucer, vice president of research and analysis at Mobius Risk Group in Houston said there were signs U.S. crude might be starting to stabilize after falling more than 25 percent since June.
"Certainly the market can push lower but it's going to need fresh impetus because we have already discounted into this market weak global growth, lower demand, a strong dollar and OPEC and Saudi Arabia's views (on supply)," he said.
The 12-member Organization of Petroleum Exporting Countries cartel meets on Nov. 27 to consider adjusting its output target of 30 million barrels per day for the first half of 2015. So far only a minority of members have called for an output cut.
Saudi Arabia, the largest producer, has previously sent signals it is comfortable with lower oil prices and willing to maintain high supply levels to compete for market share.
A senior Iranian oil official said on Monday OPEC was unlikely to reduce its production ceiling when it meets in November, according to Shana, Iran's oil ministry news agency.
WEAK DEMAND
Concerns about weak global demand and booming supply continued to overshadow the market.
The Ifo, a key index of German business sentiment fell to its lowest level in two years on Monday, adding to concerns about weak demand and the risk Europe could slip into recession.
In the United States, for the first time since January, crude futures look poised to flip into contango, a structure in which prompt prices are below longer-dated contracts, typically signaling a weaker market.
Global oil supply remains high despite disruption in producers such as Iraq and Libya.
Yemen resumed exports from its main oil pipeline on Saturday, a day after an attack by tribesmen temporarily halted flows, industry sources said.
(By Nia Williams; Additional reporting by Christopher Johnson in London and Osamu Tsukimori in Tokyo; Editing by Marguerita Choy, Gunna Dickson and Chris Reese)