U.S. Oil Prices Drop Below $75 a Barrel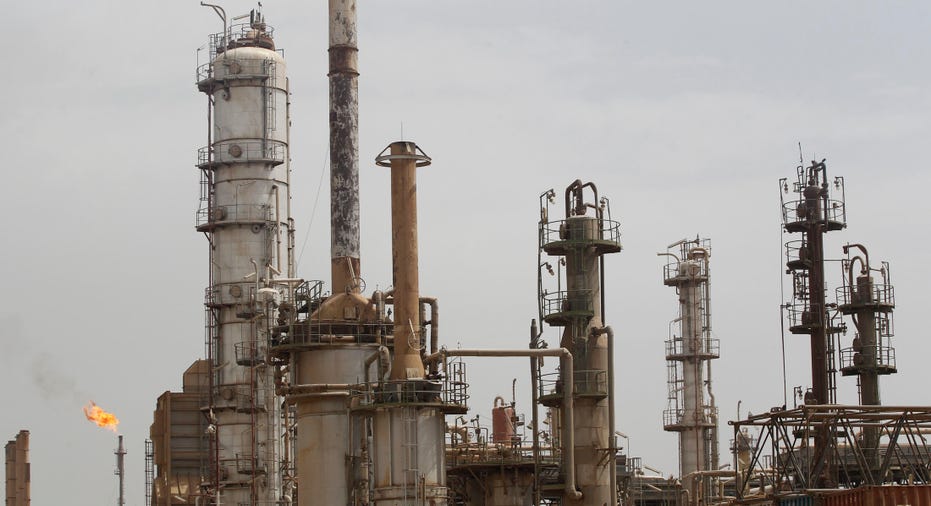 U.S. oil prices fell below $75 a barrel Thursday as U.S. production soared to its highest in decades.
U.S. oil production rose above 9 million barrels a day in the week ended Nov. 7, the U.S. Energy Information Administration said Thursday. On a monthly basis, average production last exceeded 9 million barrels a day in 1986.
"If you asked if this were possible 10 years ago, people would have said you were crazy," said Phil Flynn, analyst at the Price Futures Group in Chicago. "The market's starting to believe that [the U.S. is] on tap to be the world's largest producer."
The U.S. is the third-largest crude producer. Russia produced 10.1 million barrels a day of crude oil last year, according to the EIA, while Saudi Arabia's output averaged 9.7 million barrels a day.
Light, sweet crude for December delivery fell $2.97, or 3.9%, to $74.21 a barrel on the New York Mercantile Exchange, the lowest settlement price since Sept. 21, 2010.
Brent, the global benchmark, lost $2.46, or 3.1%, to settle at $77.92 a barrel on ICE Futures Europe, the lowest level since Sept. 9, 2010.
The Brent contract for December delivery expired at settlement Thursday. The more-actively traded January contract fell $3.63, or 4.5%, to $77.49 a barrel.
U.S. oil production has soared in recent years as hydraulic fracturing and horizontal drilling techniques have enabled producers to access supplies trapped in shale-oil fields.
The EIA said in a separate report Wednesday that U.S. production hit 8.9 million barrels a day in October, the highest monthly level since March 1986, and projected that production would exceed 9 million barrels a day, on average, in December.
In 2015, production would represent the highest level of annual average oil production since 1972, the EIA said.
December reformulated gasoline blendstock, or RBOB, slid below $2 a gallon briefly before settling down 10.54 cents, or 5%, at $2.0016 a gallon, the lowest settlement since Sept. 29, 2010.
December diesel fell 8.48 cents, or 3.5%, to $2.3621 a gallon, the lowest level since Nov. 30, 2010.
Write to Nicole Friedman at nicole.friedman@wsj.com
Subscribe to WSJ: http://online.wsj.com?mod=djnwires
Copyright © 2014 Dow Jones Newswires