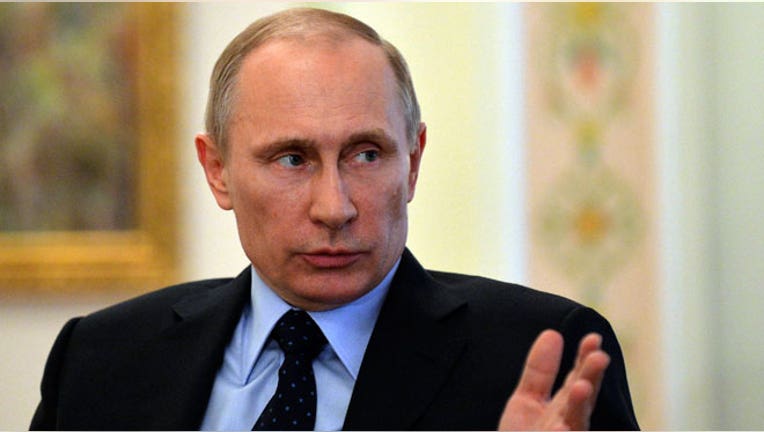 The United States on Monday announced additional economic sanctions against a group of powerful Russian political figures and a handful of influential business entities in response to Russia's failure to scale back its military intervention in the Ukraine.
The latest sanctions are designed to punish and isolate members of Russian President Vladimir Putin's inner-circle of political allies and business partners.
In a statement released by the Treasury Department, the U.S. said Russia agreed on April 17 to take "concrete steps" to deescalate the situation in the Ukraine but has reneged on that promise.
"From the very outset of Russia's illegitimate and unlawful actions in Ukraine, we have been clear: The United States, acting on its own and alongside our international partners, will impose increasing costs on Russia if it persists in its efforts to destabilize Ukraine and will hold Russia accountable for its provocative actions," said Under Secretary for Terrorism and Financial Intelligence David S. Cohen.
Seven Russian government officials and 17 entities with business relations tied to figures facing sanctions were targeted by the U.S. in the latest round of steps taken in an effort to isolate Russia and put pressure on leading Russian figures.
Among those targeted by Monday's sanctions are: Igor Sechin, OAO Rosneft chief executive officer, and Sergei Chemezov, director general of State Corporation for Promoting Development, Manufacturing and Export of Russian Technologies High-Tech Industrial Products, also known as Rostec, and banks including InvestCapitalBank and SMP Bank.
The sanctions announced Monday freeze all of the assets of the individuals and entities that are within U.S. jurisdiction. Additionally, the sanctions prohibit transactions between U.S. citizens and the Russian individuals and entities.
The European Union is set to announce similar sanctions later Monday.