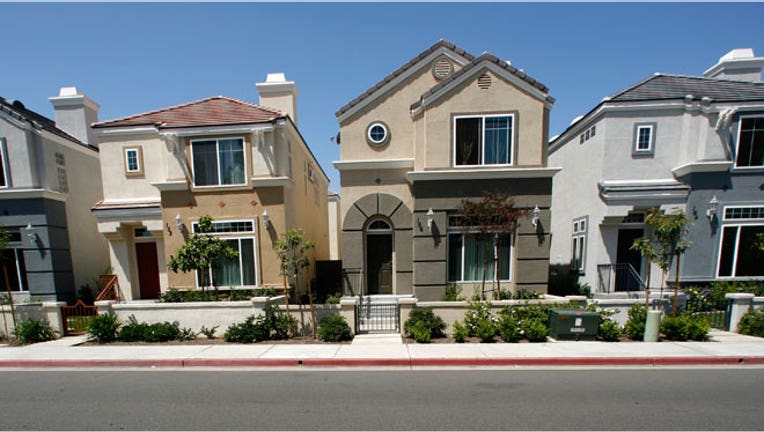 A gauge of home-builder confidence slipped in May, suggesting the housing recovery remains fragile ahead of expected interest rate hikes later this year that will push mortgage rates higher.
The National Association of Home Builders' confidence index fell 2 points this month to 54, a surprise because the index was supposed to move higher after another rough winter cut into construction and sales during the first quarter of 2015. Economists expected a slight 1-point increase to 57 from 56 in April. May marked the fourth decline in five months.
Still, any reading above 50 means more builders view conditions as good than poor. The NAHB index has held above 50 since July of 2014.
The NAHB/Wells Fargo Housing Market Index (HMI) released Monday showed a nine-point increase from the May 2014 reading of 45.
"Despite this month's slight dip, builder confidence in the new home market remains above the 50-point benchmark," said NAHB Chairman Tom Woods, a home builder from Blue Springs, Mo. "Overall, the second quarter of 2015 is shaping up to be very solid."
Different regions have stronger levels of confidence, and sentiment is weakest in Northeast, according to the data. Looking at the three-month moving averages for regional HMI scores, the South and Midwest each rose one point to 57 and 55, respectively. The Northeast fell by one point to 41 and the West dropped three points to 55.
Derived from a monthly survey of home builders, the index gauges builder perceptions of current single-family home sales and sales expectations for the next six months as "good," "fair" or "poor."
Home builders are conscious that the Federal Reserve is contemplating raising interest rates later this year for the first time in nearly a decade, a shift in monetary policy that will bump interest rates above the historically low levels where they've been hovering since the U.S. housing market collapsed in 2008.
"Consumers are exhibiting caution, and want to be on more stable financial footing before purchasing a home," said NAHB Chief Economist David Crowe. "On the bright side, the HMI component measuring future sales expectations has been tracking upward all year, mortgage rates remain low, and house prices are affordable. These factors should spur the release of pent-up demand moving forward."
The survey also asks builders to rate traffic of prospective buyers as "high to very high," "average" or "low to very low." Scores for each component are then used to calculate a seasonally adjusted index where any number over 50 indicates that more builders view conditions as good than poor.