U.S. GDP growth revised up to 3.3% rate in third quarter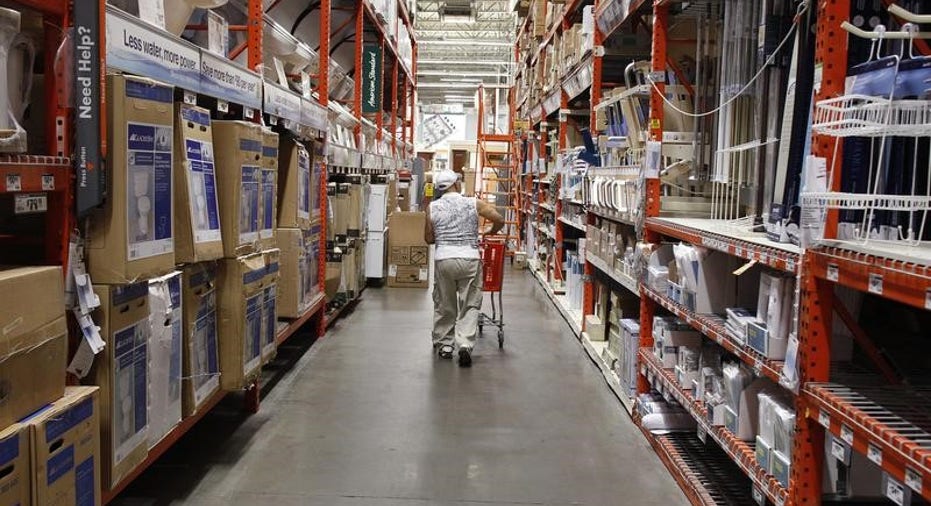 U.S. economic growth in the third quarter was stronger than earlier thought, and corporate profits rebounded during the summer months.
Gross domestic product, a broad measure of goods and services created across the U.S., expanded at a 3.3% seasonally and inflation-adjusted annual rate in the third quarter, the Commerce Department said Wednesday.
That was the strongest quarterly growth reading in three years, matching economists' expectations and revised up from the government's initial estimate of 3.0%. Output had expanded at a 3.1% rate in the second quarter.
The latest report showed more business investment in equipment and software compared with prior estimates, as well as stronger government spending. The pace of growth was boosted last quarter by two volatile components, private inventories and net exports.
Looking ahead, economists expect the year will end on solid footing. Forecasters at Macroeconomic Advisers on Tuesday projected a 2.5% GDP growth rate for the fourth quarter, and the Federal Reserve Bank of Atlanta's GDPNow model last week predicted 3.4% growth in the final three months of 2017.
Wednesday's report also showed stronger profits at U.S. businesses. After-tax corporate profits, without inventory valuation and capital consumption adjustments, rose 4.9% in the third quarter from the prior period after falling 2.0% in the second quarter.
Compared with a year earlier, profits were up a solid 10.0% in the third quarter.
A number of indicators show the U.S. economy was in good health headed into the holiday season. The unemployment rate in October was 4.1%, its lowest level in nearly 17 years. Gauges of consumer, investor and business sentiment remain high. The stock market has reached new records and global growth has picked up this year.
Federal Reserve governor Jerome Powell, President Donald Trump's nominee to succeed Chairwoman Janet Yellen as the central bank's leader next year, told the Senate Banking Committee on Tuesday that he expected GDP would grow by 2.5% in 2017.
"I think the case for raising rates at our next meeting is coming together," Mr. Powell told lawmakers. The Fed's policy committee is scheduled to meet Dec. 12-13 and analysts widely expect an increase in the benchmark federal-funds rate, currently set at a range of 1% to 1.25%.
Wednesday's report showed personal consumption expenditures, which accounts for more than two-thirds of total economic output, expanded at a 2.3% pace in the third quarter, down slightly from an initial estimate of 2.4% growth.
Business investment was stronger than initially thought. Fixed nonresidential investment rose at a 4.7% pace, up from an earlier estimate of 3.9%, More spending on equipment and intellectual property products outweighed a sharper-than-expected pullback in spending on structures.
The housing market was a drag on growth for the second straight quarter, with fixed residential investment falling at a 5.1% pace in the third quarter versus an earlier estimate of a 6.0% decline.
Government spending was revised higher, rising at a 0.4% pace versus an earlier estimate of a 0.1% decline.
Foreign trade was a tailwind in the third quarter, with net exports contributing 0.43 percentage point to the 3.3% growth rate for overall GDP. Private inventories contributed 0.80 percentage point. Both measures tend to be volatile from quarter to quarter.
One milestone reached in the third quarter: For the first time since late 2007, the level of actual GDP exceeded potential GDP, the economy's maximum sustainable level of output as estimated by the nonpartisan Congressional Budget Office.
The closing of the so-called output gap reflects not only slow-but-sustained economic growth since the 2007-09 recession, but also forecasters revising down their estimates for the economy's long-term growth trajectory in the face of weak productivity gains and sluggish workforce growth.
The Commerce Department's latest report on gross domestic product can be accessed at: https://bea.gov/newsreleases/national/gdp/gdpnewsrelease.htm
Write to Ben Leubsdorf at ben.leubsdorf@wsj.com and Sarah Chaney at sarah.chaney@wsj.com
(END) Dow Jones Newswires
November 29, 2017 08:45 ET (13:45 GMT)