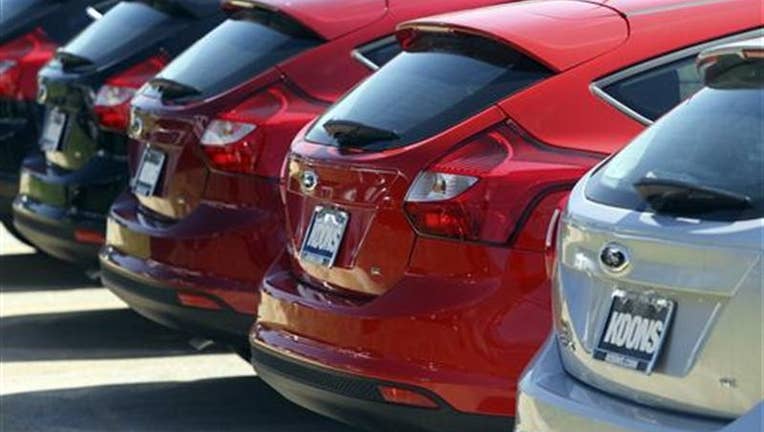 Purchases of big-ticket manufactured goods picked up last month due to higher demand for airplanes and cars, but underlying data suggest companies continue to curtail investment.
Orders for durable goods--products such as refrigerators and cars designed to last at least three years--rose a seasonally adjusted 4% in March from a month earlier, the Commerce Department said Friday. February's decline of 1.4% was unrevised.
Economists surveyed by The Wall Street Journal expected overall orders to climb 0.6% in March.
Last month's pickup reflected a surge in demand for autos and both defense and civilian aircraft, volatile categories that can obscure underlying strength in the economy. Excluding transportation goods, orders dropped 0.2%, the sixth consecutive monthly decline.
Durable-goods estimates are rough and often revised. Broader trends show weak demand. So far this year, orders are up 0.1% compared to the same period in 2014.
Details within the report suggested businesses are reining in investment plans. Orders for nondefense capital goods excluding aircraft--a proxy for company spending on equipment and software--fell 0.5% in March. Such orders have declined seven consecutive months.
The figures likely reflect cautious spending by companies in the face of numerous obstacles. Depressed oil prices have caused energy firms to lay off workers and scale back investment starting late last year. The strengthened dollar has made U.S. products more expensive globally, hurting exports.
And some economists believe unusually cold weather, coupled with disruptions linked to a West Coast port strike, slowed the economy in the first quarter. Many economists estimate that U.S. gross domestic product grew at a tepid annual rate of around 1% from January through March.
Friday's report offered some hints of higher demand from consumers, with orders for computer products up 11% and autos up 5.4% in March from a month earlier.
Other reports suggest factories entered the second quarter on weak footing. The Institute for Supply Management said earlier this month its purchasing managers' index fell to the lowest level since May 2013. The index still showed growth in activity, but barely.
U.S. industrial production fell in March, contributing to the first quarterly decline in output since the recession.
The Commerce Department's durable goods orders report can be found at http://www.census.gov/manufacturing/m3.
(By Josh Mitchell)