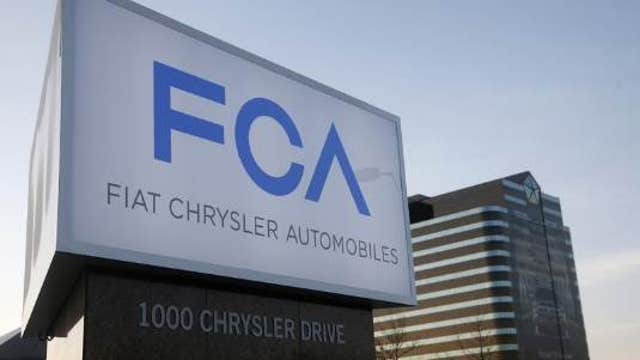 Auto makers rang up strong U.S. sales last month--with Fiat Chrysler Automobiles, Nissan Motor Co. and Honda Motor Co. posting gains--capping a strong year for the industry.
Observers had projected a robust performance from car makers in December, traditionally a strong month for auto sales. Holiday deals and incentives, along with falling gasoline prices and improvement in the U.S. job market, are among the main factors driving consumers to showrooms.
The question now becomes whether the industry can sustain its 2014 growth in 2015. Auto information service Kelley Blue Book said it expects auto makers to sell 16.9 million vehicles in the U.S. this year--the highest sales number in 10 years--indicating more growth, albeit at a slower rate.
December also marked the highest average transaction prices on record for light vehicles, according to Kelley Blue Book, as the figure grew nearly 3% year-over-year to $34,367. The average price grew 1.6% from November.
Chrysler said it sold more than two million units last year, giving the company its best sales year since 2006. Likewise, the auto maker enjoyed its best December sales in a decade.
Chrysler said it sold 193,261 vehicles last month, an increase of 20%, with car sales rising 19% and truck sales jumping 20%.
The Ram and Jeep brands continued to deliver double-digit growth, with 35% and 19%, respectively. The company's Chrysler brand's sales rose 53%, buoyed by growth from its 200 sedan and its Town and Country minivan.
Nissan said it sold 117,318 vehicles last month, an increase from 109,758 a year earlier. Much of the increase was due to a surge in car sales, which rose more than 12%. The company's Sentra, Altima and Leaf posted strong gains in the car category.
For the whole year, the company said it set a record with nearly 1.4 million U.S. sales, an increase of 11%.
Honda said it sold more than 1.5 million vehicles in the U.S. during 2014, the company's second-best total.
The company's U.S. sales last month rose 1.5% to 137,281 vehicles, as growth in truck sales offset a decline in car sales.
Overall, Chrysler projected total industry sales in the U.S. at a seasonally adjusted annualized rate of 17.3 million units. Kelley Blue Book had projected 16.7 million units, and Edmunds.com expected 16.8 million.