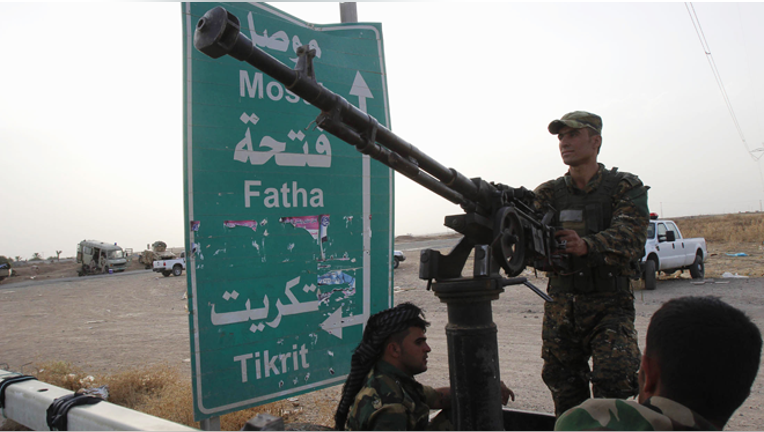 Government contractors have been pulling their employees out of Iraq over the last few days amid security concerns as insurgents set their sights on Baghdad.
This affects major military partners including Lockheed Martin (NYSE:LMT), which has evacuated 23 employees from the Balad Air Base as part of the overall U.S. evacuation efforts.
"We are working closely with the U.S. government to ensure the safety and protection of all of our employees," a Lockheed spokesperson said.
The employees were there to support the Iraq F-16 program. Lockheed did not say how many personnel were impacted by this move.
The U.S. State Department this week ordered some contractors be "temporarily relocated," according to spokesperson Jen Psaki, who was cited by several media outlets but could not be immediately reached on Friday.
The individuals are U.S. citizens who are working with Iraq's central government in support of the Pentagon's foreign weapons sales program. She did not say how many personnel would be affected, but has been quoted as saying it could be in the hundreds, perhaps thousands.
This comes as the situation around Iraq continues to deteriorate, with Sunni extremists, operating as an offshoot of terrorist group Al Qaeda, capturing Iraqi cities and threatening to overtake the embattled and oil-rich country's capital.
The senior Shiite cleric in Iraq on Friday issued an urgent call to arms of all able-bodied Iraqis, hoping to block the insurgency.
The major market averages ended the week in the red as turmoil in Iraq flared up. But despite growing concerns, the U.S. stock-market indexes climbed on Friday, with the Dow Jones Industrial Average gaining 41.6 points, or 0.25%, to 16776.
Meanwhile, the Washington Post reports that electronics giant Siemens and health benefits provider CHS have also taken efforts to remove employees from conflict-stricken regions.