U.S., California Release Roadmap for Solar Projects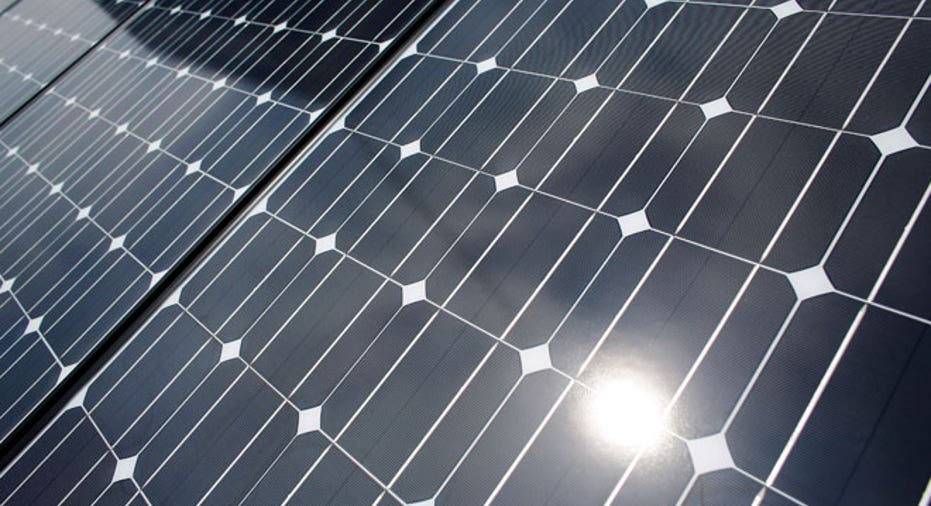 Interior Secretary Sally Jewell on Tuesday unveiled a proposed roadmap for developing massive solar and wind projects in California's Mojave Desert while trying to minimize damage to desert habitat and animals.
The plan — covering 22 million acres of public and private land— follows a renewable-energy building boom in southeastern California's Mojave desert during the first term of the Obama administration, when the federal government gave billions of dollars in loans to developers siting sprawling, utility-scale solar projects in virgin desert.
The plan released Tuesday would designate a total of 2 million acres as appropriate sites for future solar, wind and geothermal projects. Another 4.9 million acres under the U.S. Bureau of Land Management would be set aside as conservation areas, if the draft plan is adopted. Jewell's release Tuesday opened the plan for several months of public comment.
State and federal energy and wildlife officials created the draft plan for future projects after consultation with conservationists, scientists and developers.
California is on track to meet a state goal of having a third of its energy come from renewable sources by 2020. Conservationists on Monday, in advance of the plan's release, pointed to the Ivanpah solar plant, opened in January on 4,000 acres near the Nevada border. The $2.2 billion plant displaced desert tortoises, compelling developers NRG Energy, BrightSource Energy and Google to spend more than $20 million to try to safeguard the tortoises, which the federal government has listed as a threatened species. The plant also proved unexpectedly deadly to birds that flew through its concentrated solar rays.
Energy developers say environmental concerns have made building desert energy projects slower and more expensive than they should be. "There's a real urgency for getting projects up as quickly as possible," Mark Tholke, vice president of EDF Renewables energy company, said Monday, before the plan's release. "To meet the challenge of climate change ... we need cost-effective large projects."
Up until now, conservationists say, the push for industrial-scale renewable energy projects in the Mojave did needless harm to desert species and habitat. "The emphasis was on developing massive projects on desert lands" with "little effort to minimize the impact," said Glenn Stewart, a biologist and a member of the board of directors of the Desert Tortoise Council conservation group.