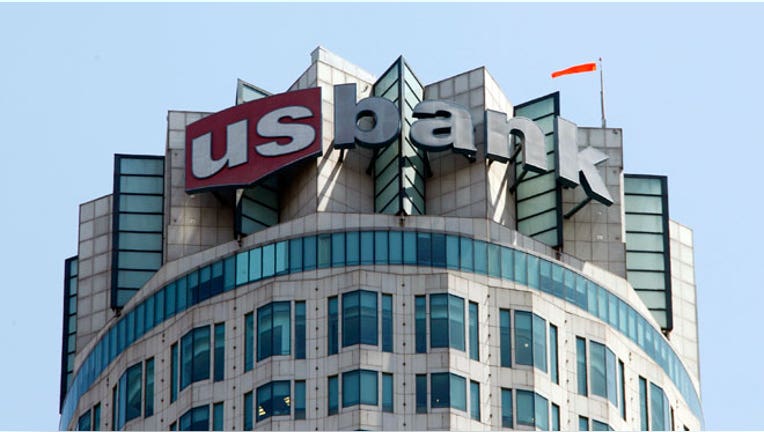 The customer websites of Wells Fargo (NYSE:WFC), PNC Bank (NYSE:PNC) and US Bancorp (NYSE:USB) are facing lingering slowdowns Wednesday that appear to be related to the cyber attacks that hit J.P. Morgan Chase (NYSE:JPM) and Bank of America (NYSE:BAC) last week.
U.S. Bancorp apologized to customers experiencing intermittent delays and said it is "working hard" to restore full connectivity.
"The issues are related to unusual and coordinated high traffic volume designed to slow down the system - similar to what other banks have experienced in the past week," the bank's senior vice president of corporate public relations, Tom Joyce, said in a statement to FOX Business.
"We are working closely with federal law enforcement officials to address the issue," he said, but added that in the meantime customer data and their funds are secure.
PNC and Wells Fargo did not immediately respond to FOX Business for a comment, however a PNC spokesman told Reuters that it is aware of the situation and is working to restore full access.
Dozens of reports on sitedown.co, a website that gathers reports for when a site appears to be down, indicate that Wells Fargo's consumer website, wellsfargo.com, has been experiencing intermittent delays on both Tuesday and Wednesday.
Reports over U.S. Bank's site, usbank.com, began on sitedown.co Wednesday morning, while a far lighter volume of reports began the same morning for PNC.com.
The attacks again seem to be denial of service, a source close to the matter told FOX Business, which is a method used by hackers in an effort to bring down a site, usually by inundating the targeted web server with traffic so that it crashes.
A Flashpoint analyst told Fox Business on Wednesday that the latest DDoS attacks "appear to be from the same group of hackers that hit the US recently."
However, at this time it is not clear where these attacks are coming from.
A group called "Izz ad-din Al qassam Brigades" that claimed responsibility for the attacks on Bank of America and Chase last week on PasteBin, a forum commonly used by these types of groups to issue threats or to brag about cyber attacks, again claimed earlier this week that it would target Wells Fargo,     U.S. Bank and PNC.
On its Sept. 25 post, which has since been deleted from PasteBin, the group said it would attack for eight hours daily starting at 2:30 PM Greenwich Mean Time (10:30 ET) and would continue until a recent YouTube video mocking Islam was removed from the Internet.
The group, which appears to be connected with an armed wing of Hamas, according to a report released last week by intelligence gathering network Flashpoint Partners, invited "all cyberspace workers" to join and claimed that the attacks will expand to eventually include "other evil countries like Israel, France and the United Kingdom."
However, Sen. Joe Lieberman, who is chairman of the Homeland Security and Government Affairs Committee, said he believes the attacks may have actually been carried out by Iran and the Qods force, which he said has its own developing cyber attack capacity.
"I don't believe these were just hackers," Lieberman said Friday evening on C-SPAN, adding that they may actually be retaliation for U.S. economic sanctions on Iran.
Iran's civil defense agency head, Gholam Reza Jalali, denied on the country's semi-official Fars news agency earlier this week claims that Iran was behind the cyber attacks on U.S. bank.