U.S. Airways, American Airlines Open to Settlement in DOJ Antitrust Case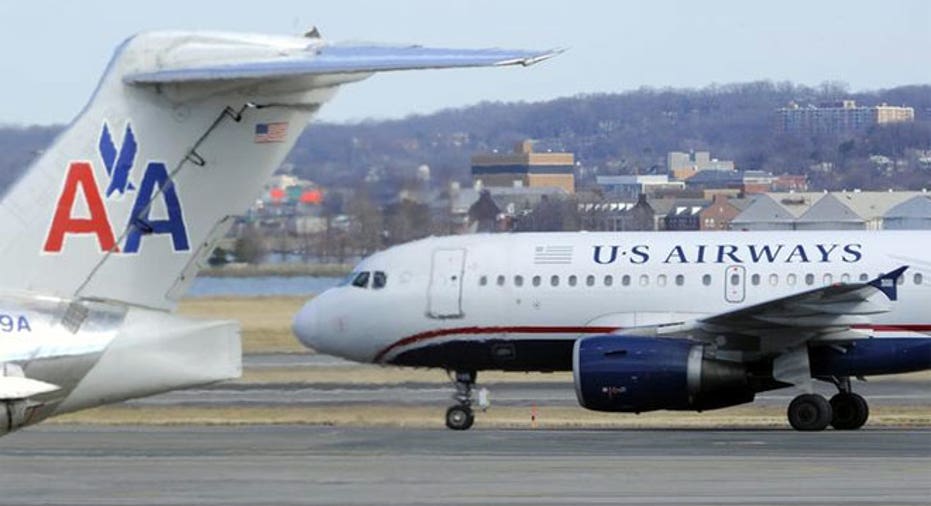 U.S. Airways (NYSE:LCC) and American Airlines say they are willing to listen to any ideas the government may have to solve issues surrounding their proposed $11 billion merger.
But for now, they are "working hard" to prepare for their day in court.
"We are always prepared to listen to any ideas DOJ has to solve this," AMR and U.S. Airway's antitrust lawyers said on a call late Wednesday. "If there is a settlement, that means the merger closes and the deal is moving forward."
The carriers say they weren't surprised by the fact that [the DOJ] filed the lawsuit but were surprised the complaint wasn't stronger.
"We have to and we will prepare to litigate," the lawyers said.
The U.S. filed a lawsuit, with the support of several states, including the home bases of American and U.S. Airways, Texas and Arizona, Tuesday morning in an effort to block the deal. The government claims the merger, which would create the world's largest carrier, would lead to an increase in fares and fees and hurt the consumer.
Antitrust lawyers representing the two airlines maintained the carriers' stance that the merger is "pro-competitive" and benefits both its customers and employees, saying the two airlines only directly compete on 12 nonstop flights.
"There are any number of connecting flights that are competitive but that's true of any airline in the industry," said Joe Sims, partner at Jones Day, who is representing the airlines.
The carriers expressed confidence the merger would go through and pointed to the fact that the burden of proof is in the hands of the DOJ. Federal judges have only turned down one merger on the grounds of antitrust concerns over the last eight years: AT&T's (NYSE:T) proposed $39 billion takeover of T-Mobile (NYSE:TMUS).
"The government is using the lawsuit as leverage to try and negotiate better merger terms so at least it looks as though the consumer is coming away with some benefits," said David Newman, partner at Day Pitney who, while not directly involved with the AMR case, represents several international airlines in other cases.
Shares of U.S. Airways fell more than 1% Wednesday afternoon to $16.17.
Meanwhile, in response to the government's claims that AMR will emerge just as competitive without the marriage to U.S. Airways, Sims said it "definitely won't be as effective a competitor" without the merger.
A judge is poised to confirm the organization plan of bankruptcy for American parent AMR on Thursday.