U.K. to Hold Hearing Over Libor Scandal on Monday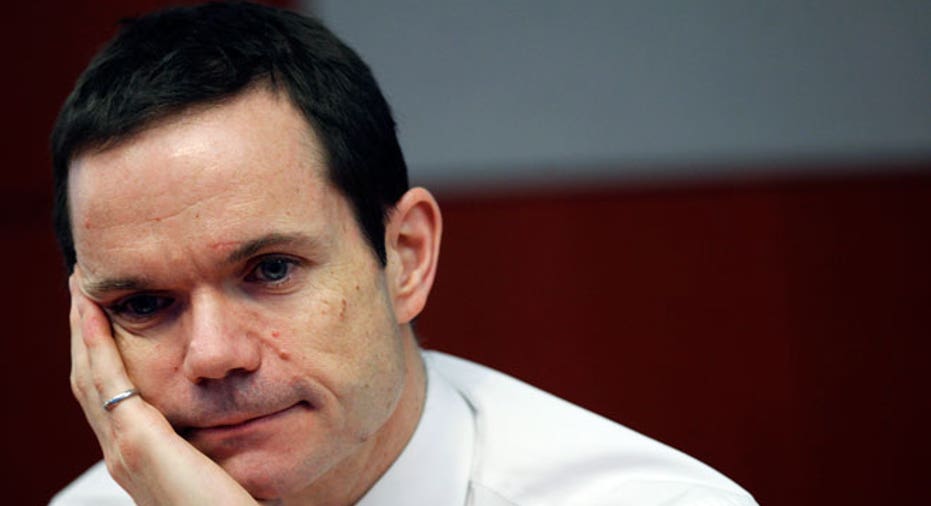 A panel of UK lawmakers will question Adair Turner, the head of Britain's financial regulator, as well as Barclays' former chief operating officer, Jerry del Missier, on Monday in the Libor interest rate rigging scandal.
The Treasury Select Committee said del Missier will appear on Monday at 1500 GMT, followed by Turner, executive chairman of the Financial Services Authority, at 1545 GMT.
Barclays was fined $450 million by U.S. and UK authorities for manipulating the benchmark Libor interbank interest rate.
That sparked a crisis at the bank and became a major political issue in Britain regarding who knew what at Barclays, regulators and in government.
Turner will be joined by Andrew Bailey, the FSA's head of banking supervision, and Tracey McDermott, the FSA's acting director of enforcement.
The committee, headed by Conservative politician Andrew Tyrie, has so far questioned Bob Diamond, the former Chief Executive of Barclays who was forced to quit last week, Barclays Executive Chairman Marcus Agius and Paul Tucker, deputy governor of the Bank of England.
Agius said, during gripping testimony to the committee on Tuesday, that Bank of England Governor Mervyn King played a key role in pushing Diamond out of his job.
More than a dozen banks are expected to be drawn into the Libor scandal, which is being probed by authorities in North America, Europe and Japan.
Libor, or the London interbank offered rate, is compiled from estimates by large international banks of how much they believe they have to pay to borrow from each other. It is used for $550 trillion of interest rate derivatives contracts and influences rates on mortgages, student loans and credit cards.
The rates submitted by banks are compiled by Thomson Reuters , parent company of Reuters, on behalf of the British Bankers' Association.