Tyson Foods recalls chicken nuggets sold at Costco stores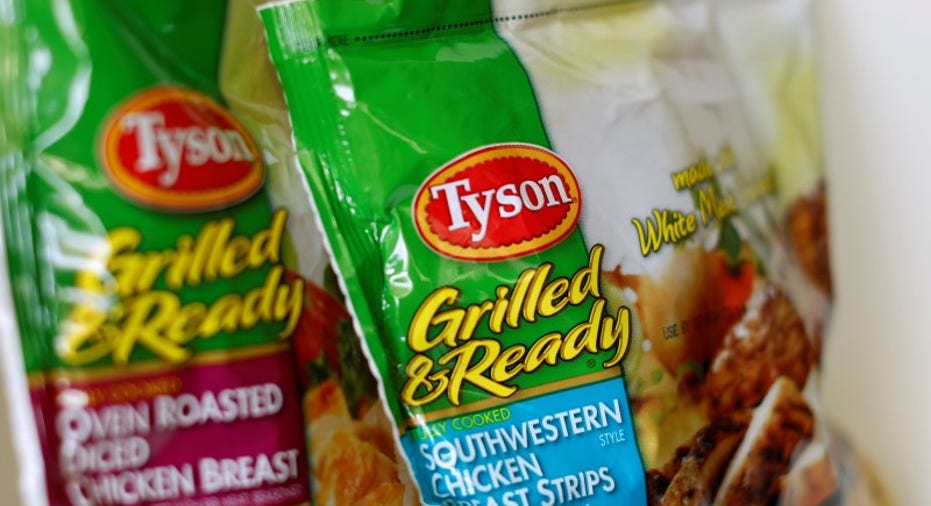 Tyson Foods Inc said on Tuesday it is recalling about 132,520 pounds of chicken nuggets due to a possible contamination from plastic.
Tyson said it got complaints from consumers saying they had found small pieces of hard, white plastic in the nuggets, prompting the recall. (http://bit.ly/2d7sZQF)
The plastic may have originated from a rod used to connect a plastic transfer belt, the U.S. Department of Agriculture's Food Safety and Inspection Service said, and classified it as a Class I recall. (http://bit.ly/2czkxFO)
There have been no injuries associated with this recall, Tyson said.
A Class I recall is a health hazard situation which can cause serious, adverse health consequences or death.
The affected 5-pound bags of Panko chicken nuggets were sold at Costco Wholesale Corp stores. Some affected 20-pound cases of the Spare Time brand were sold to a single wholesaler in Pennsylvania.
(Reporting by Anet Josline Pinto in Bengaluru; Editing by Shounak Dasgupta)