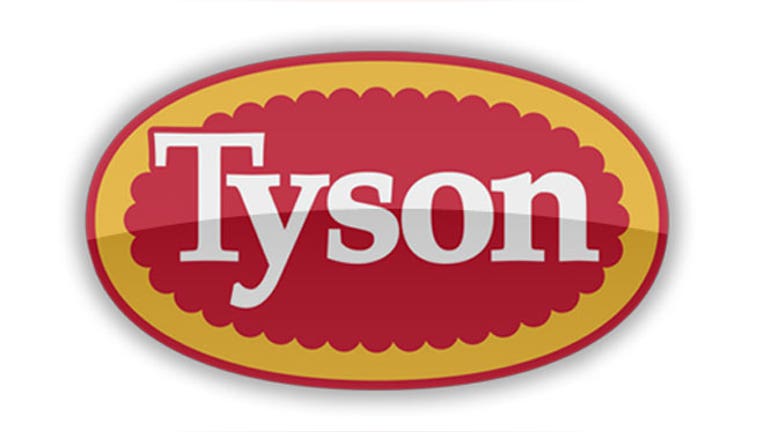 Meat processing giant Tyson Foods (NYSE:TSN) revealed a 47% improvement in first-quarter earnings on Friday as chicken and beef sales rebounded.
It also unveiled a sunny full-year outlook that sent its shares soaring 3% to $35.50 in early trade.
The Springdale, Ark.-based packaged meats producer, the largest in the U.S., says it is anticipating fiscal 2014 sales of roughly $36 billion, above average analyst estimates of $35.75 billion in a Thomson Reuters poll.
In a statement, Tyson CEO Donnie Smith said he is "confident" in his expectations for the full year and believes the company is generating momentum to take it into 2015, 2016 and beyond.
The company sees input costs leveling and overall domestic protein production increasing by 1%.
"We're in a position any company wants to be in, which is being able to make deliberate, long-term decisions to create shareholder value," Smith said. "We're growing sales and earnings and executing our strategy."
In its most recent quarter, Tyson said it earned $254 million, or 72 cents a share, compared with a year-earlier profit of $173 million, or 48 cents. That topped the consensus view of 63 cents.
Revenue for the three-month period increased 4.7% to $8.76 billion from $8.4 billion a year ago, narrowly beating the Street's view of $8.75 billion.
Volume of chicken and beef sales grew 3.6% and 4.1%, respectively, while gains in its smaller prepared foods category helped to offset weaker pork demand.