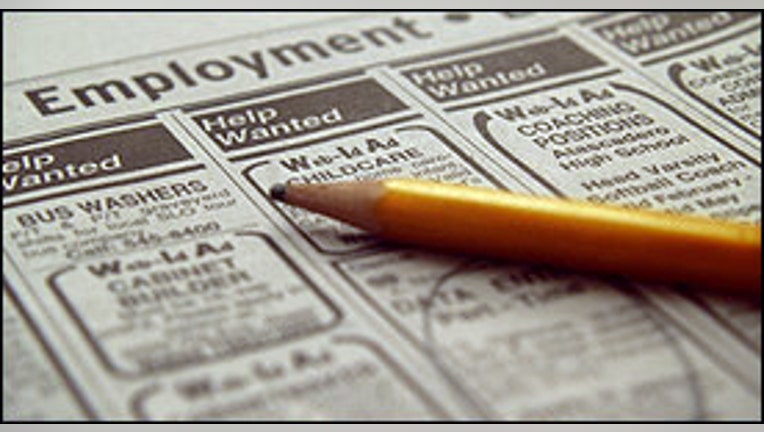 The labor market is showing signs of improvement, but some industries are mending quicker than others, offering more prospects to job seekers.
Although it's still tough to get hired, hourly workers may fare better if they focus their hunt on the retail or restaurant industries.
"As the economy is improving, retail and the restaurant industries are feeling the improvement quicker than others and are ramping up hiring," says Courtney Moyer, a spokeswoman for Snagajob.com, a job search board dedicated to hourly workers. "It's still not an easy job market, but it's improving."
May's employment report was tepid, showing only a slight improvement from April, but there were a couple of hiring bright spots, including the restaurant industry. According to the Department of Labor, restaurants added 38,000 jobs in May and the National Restaurant Association is projecting close to 450,000 jobs to be added this summer, a 4.5% increase from last year.
The jobs are spread around various types of restaurants and all positions, but Moyer says hiring is particularly strong for fast-food and casual-dining chains. She says Snagajob is seeing "intense" hiring needs from Domino's Pizza franchise owners and Cracker Barrel operators. "While we are in the thick of things coming up to July 4, restaurants are still hiring
The retail industry is also gaining steam as consumers feel more confident in the economy. In May, retailers added 28,000 jobs, according to the Labor Department, a tick up from the average of 20,000 jobs added per month in 2012.
Workers looking to get into retail should check out general merchandise stores, since they added 10,000 jobs in May and account for a large portion of the sector, according to Moyer. She says Snagajob is seeing a lot of interest from The Hudson Group, an operator of retail stores in airports, and Bon-Ton, which has locations in 23 states.
Getting Hired
Frustrated older job seekers unable to find a job in the summer should reignite their efforts to get a job after August, say Moyer. Many employers hire college students to work over the summer, and they all return to school in August—leaving positions open.
She adds that employers looking to significantly increase their payroll are going to job fairs to find job candidates, so it's important job seekers monitor and attend local events. "Sometimes you feel like your application goes in a black hole put with job fairs you know the employer is hiring so you see results very quickly," she says.
Even though certain industries are looking to hire on a large scale, it's still the applicants' responsibility to follow up.
"If you think about a buyer/seller market it's still not a buyer's market," says Moyer. "Job seekers need to fill out a lot of applications and they have to be committed to it."
Holiday Hiring
Moyer advises candidates looking for work over the winter holidays to start applying now. "About 10% of the hiring last year started in August," says Moyer. "If you are looking for a seasonal job--particularly in retail--put the feelers out now." An additional 20% of hiring kicked off in September last year, she adds.