Twitter's Efforts to Engage Users Yet to Fully Pay Off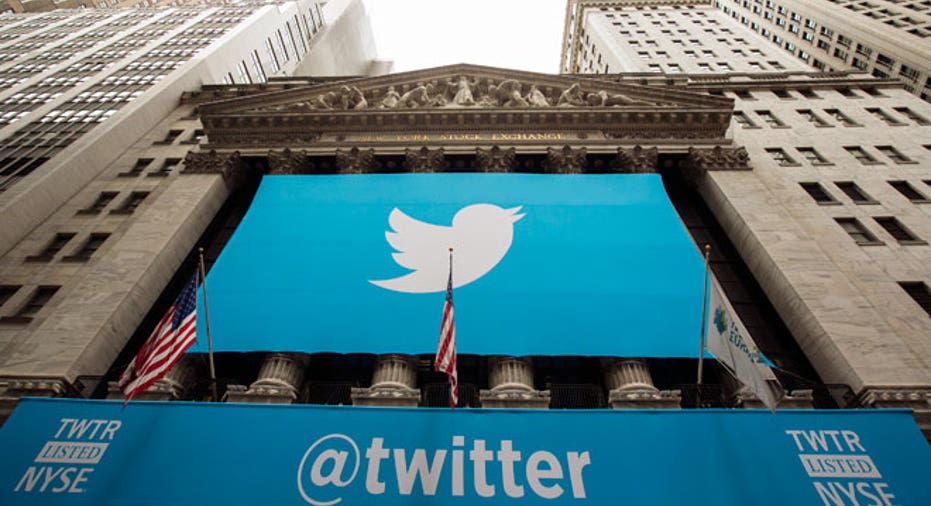 Twitter Inc's (NYSE:TWTR) efforts to improve user engagement and growth rates are taking longer than expected to gain traction, prompting a wave of rating and price target cuts on the stock.
Twitter's shares fell 14 percent to a near four-month low of$41.80 in early trading on Tuesday. Up to Monday's close, the stock had already fallen about 24 pct this year.
The online messaging service, known for its maximum 140 character "tweets", said on Monday its timeline views per user, a measure of engagement, fell 7 percent in the third quarter.
Twitter's user base also grew at a slightly slower rate of 23 percent in the quarter, raising concerns that the social network was losing ground to new mobile services such as WhatsApp and Instagram as well as to bigger rivals such as Facebook Inc.
The company's user growth rate was 39 percent in the quarter before it went public in November last year.
"User growth is starting to decelerate faster than we previously expected," Nomura Equity Research analysts said.
"While we believe that ad demand continues to outstrip supply, deceleration in monetization on a year-over-year basis is happening sooner than we had expected," they added.
At least four brokerages cut their ratings on the stock, and at least 13 cut price targets.
"All of this (disappointment) is occurring despite almost a year's worth of user interface/product improvements that should have 'mainstreamed' the user value proposition," analysts at RBC Capital Markets wrote in a note to clients.
"We believe it could take much, much longer to prove out than we had assumed," they said.
RBC downgraded the stock to "sector perform" from "outperform", while Nomura and BofA Merrill Lynch cut their ratings to "neutral" from "buy."
Stifel Nicolaus downgraded the stock to "sell" from "hold".
"Our long-term estimates decline materially as slower user growth coupled with potentially unsustainable growth in ad prices eventually leads to significantly lower revenue and earnings estimates," Stifel analysts said.
Out of 36 brokerages covering the stock, 14 have a "buy" rating, three have a "strong buy", 17 have a "hold", one has a "sell" and one a "strong sell".
Twitter has been making significant product enhancements to expand its user engagement levels this year and has broadened its advertising capabilities over the past few years.
Twitter teamed up with France's Groupe BPCE [BPCE.UL] in October to allow the bank's customers to transfer money via tweets.
It also forged a partnership with Berlin-based audio-streaming service SoundCloud to allow users to play podcasts, music and other audio clips direct from their timelines, or message feeds.
"How, when, and to what extent Twitter is able to engage and monetize these users are some of the key pieces to the puzzle around how Twitter can expand its low monetization levels," Canaccord Genuity analysts said.
(Reporting by Rachel Chitra and Tenzin Pema; Editing by Feroze Jamal)