Twitter Will Soar on Moments and Periscope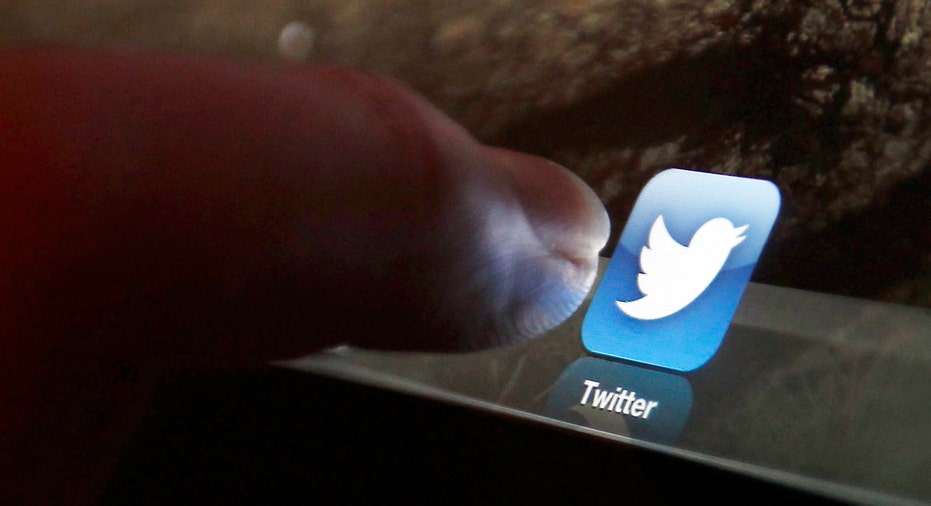 I've been a pretty harsh critic of Twitter (NYSE:TWTR) going back six years, but its recent struggles as a public company have been legendary.
In less than two years since its post-IPO peak, the stock lost nearly two thirds of its value as user growth stalled and former CEO Dick Costolo took up permanent residence on the ropes as pretty much everyone's favorite punching bag, including  Wall Street, the media, and perhaps most notably, billionaire investor Chris Sacca.
But in typical hyper fast-paced Silicon Valley style, a lot has changed over the past couple of weeks since news broke that interim CEO and co-founder Jack Dorsey would be named permanent chief. And I can't believe I'm about to say this, but the news is not all bad. On the contrary, Twitter may have finally figured out how to engage mainstream users and reinvigorate the company.
Let's get the negative news out of the way first. It's about Dorsey's other part-time job as chief executive of Square.
The mobile payment company filed to go public this week. If that actually happens, even given this tough IPO climate, it would make Dorsey the first notable tech exec to run two public companies since Steve Jobs ran Apple (NYSE:AAPL) and Pixar prior to Disney's (NYSE:DIS) acquisition of the animation studio nearly a decade ago.
Many have questioned whether Dorsey – or anyone else, for that matter – is capable of successfully taking a company public and running it while at the same time executing what some are calling a turnaround at Twitter. For the record, I share those doubts, even with the very capable Adam Bain as COO.
But I don't view Twitter as a turnaround. It's more like a company that just never really figured out what it was and achieved mainstream user adoption, as Facebook (NASDAQ:FB) and LinkedIn (NASDAQ:LNKD) both have. And that's where the good news comes into play.
On the heels of the Dorsey announcement, the social media company debuted its first major new product, Moments. The problem with Twitter is that it's never lived up to its potential as a breaking news aggregator because its timeline goes by too fast and is too hard to use for that purpose.
Moments was designed to remedy that situation and it looks to be a good starting point. The company calls Moments "the best of what's happening on Twitter in an instant," but it's really a curated assembly of news and tweets on the hot events of the moment.
For example, clicking on the new lightning bolt symbol as I'm writing this, the top events include the NFL's Thursday night game, the Mets – Dodgers MLB playoff showdown, flash floods in L.A., U.S. involvement in Afghanistan, and new images of Saturn's moon, Enceladus.
Clicking on an event expands into multiple news stories, videos, images and tweets. Not only that, but users can tweet, share and embed Moments and the individual stories they contain across the Web. It's pretty engaging and will certainly be way more intuitive for mainstream users than the 140 character-limited timeline.
My only real critique is that the event categories – News, Sports, Entertainment, and Fun – lack the two areas that interest me: Business and Technology. I can only assume that the product will continue to evolve over time. In any case, it's a big step towards realizing the site's potential as the world's real-time news aggregator.
Since development on the product formerly known as Project Lightning began under Costolo, he deserves kudos that will most likely be misattributed to Dorsey. That's unfortunate. Also unfortunate for Costolo is that he resigned – not just from his job but from the board, as well – soon after acquiring live streaming video app Periscope.
I took Periscope out for a look around this week, using it as the launch vehicle to roll out my first book. I have to say it was a real blast. Users following the event can ask questions and send you messages … and hearts when they like what they're seeing or you're saying. Periscope isn't just engaging. It's lots of fun. And, like Moments, the possibilities are endless.
I have to admit, this is the first time I've felt optimistic about Twitter in, well, it's probably the first time I've ever felt optimistic about Twitter. But between Moments and Periscope, I think the company has finally hit on a couple of products that mainstream users could love if the company continues to execute on development.
The only downside is that there was so much heat on Costolo he probably had no choice but to walk away before seeing his long years of hard work come to fruition. The guy wasn't perfect but I think he deserved that – and the credit he will likely never get from two products that I think will dramatically change the company's fortunes.