Twitter Unveils Highly Anticipated #IPO Filing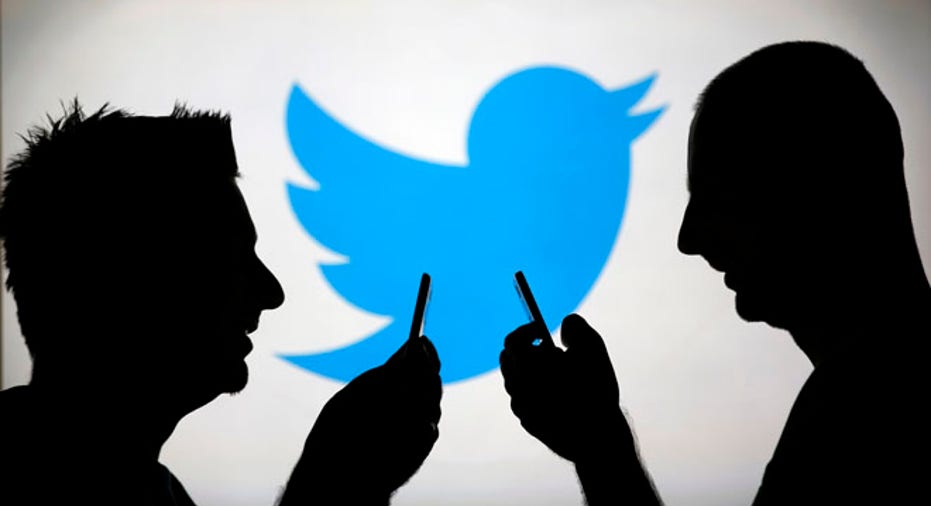 Ending weeks of speculation, Twitter unveiled its S-1 filing on Thursday for a $1 billion initial public offering, setting the stage for the most hyped debut since Facebook (NASDAQ:FB).
The paperwork shows that while Twitter is growing at a rapid pace -- 198% revenue growth in 2012 -- it is not currently profitable.
Perhaps that explains why the social media company is taking a more conservative approach to its IPO, raising just a fraction of the money Mark Zuckerberg's company raised in 2012.
Twitter, which plans to list under the ticker symbol "TWTR," did not reveal which exchange it will list on, keeping that parlor guessing game going for the time being.
In its S-1, Twitter said it generated revenue of $253.6 million in the first six months of the year, up from $122.4 million the year before.
Twitter said 87% of its revenue in the first six months of 2013 were from ad sales, compared with 85% during the entire 12 months of 2012.
The company generated $316.9 million in revenue in 2012, up 198% from 2011.
Despite the fanfare about Twitter's IPO, the San Francisco company actually reported a net loss of $69.3 million for the first six months, widening the year-earlier loss of $49.1 million.
Lessons From Facebook Flop?
Twitter said it plans to use the IPO to raise just $1 billion, which represents only a fraction of the record-breaking $16 billion Facebook raised in its debut.
The more conservative strategy shows Twitter may have learned some lessons from Facebook, which saw its stock plummet after the IPO due to concerns about an overly-aggressive valuation and lack of mobile revenue.
Twitter said expects to use the proceeds from its IPO for general corporate purposes, to fund capital expenditures, satisfy tax withholdings and for potential acquisitions.
Earlier this month Twitter announced that it had confidentially filed its IPO, which companies with less than $1 billion in annual revenue are allowed to do under the Jumpstart Our Business Startups (JOBS) Act. The provision lets companies test the water with the secret filing and then pull it if investor interest is deemed unfavorable.
How Does it Make Money?
Twitter revealed recent efforts to monetize its business. The company said its number of ad engagements increased 124% in the second quarter from the first quarter, compared with a sequential increase of 15% in the first quarter.
However, the average cost per ad engagement dropped 46% sequentially in the second quarter, compared with a 12% drop in the first quarter. Twitter cited an increase in the supply of ad inventory as the company rolled out its promoted products to mobile apps.
Twitter also reported ad revenue per timeline view of $2.17 in the U.S., compared with just 30 cents overseas. The company expects that disparity to continue.
Monthly average users have jumped 44% year-over-year to 218.3 million users. About 75% of the company's average monthly active users accessed the service from mobile devices in the second quarter, up from 66% the year before.
Less than 5% of monthly users are believed to be false or spam, the company said.
Is it NYSE or Nasdaq?
Interestingly, the Twitter didn't say which exchange it plans to list on.
The heavy betting on Wall Street is for Twitter to list on NYSE Euronext's (NYSE:NYX) New York Stock Exchange. That would be a blow to Nasdaq OMX Group's (NASDAQ:NDAQ) Nasdaq Stock Market, the traditional home to tech stocks.
Nasdaq has been hurt by a number of technical glitches, including one that marred Facebook's debut and the three-hour Flash Freeze in August. 
Wall Street investment banks fought hard for a position in the prestigious IPO.
Twitter said it tapped Goldman Sachs (NYSE:GS), Morgan Stanley (NYSE:MS) and JPMorgan Chase (NYSE:JPM) as its lead underwriters. Other banks involved in the IPO include Bank of America Merrill Lynch (NYSE:BAC), Deutsche Bank (NYSE:DB) and Allen & Co.
Twitter said Dick Costolo, its CEO, received $11.5 million in pay last year. However, Costolo's annual salary was cut to $14,000 effectively in August. The exec earned $200,000 in 2012, not including stock and option awards.