Twitter Tumbles To Record Low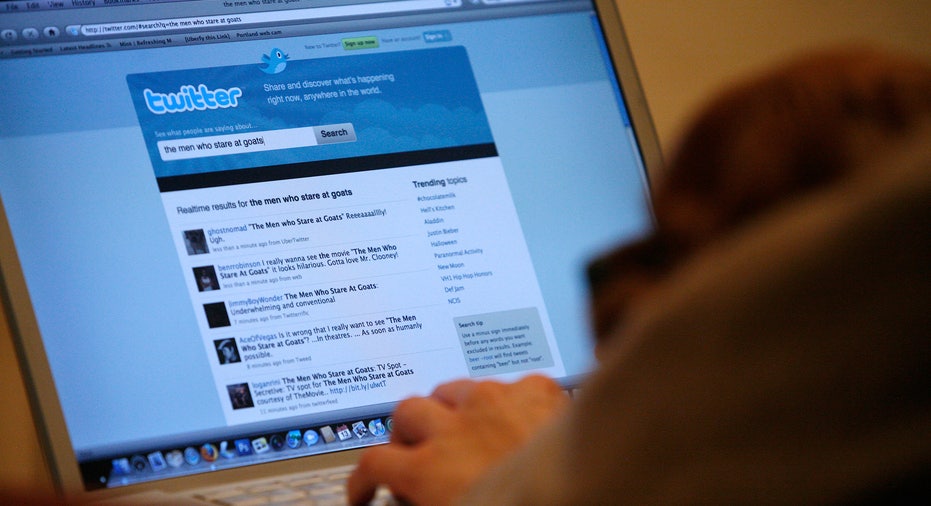 Twitter (NYSE:TWTR) shares tumbled 5.8% Thursday and closed at $26, a record low for the social media company. It's also the same level that it priced its November 2013 IPO.
Today, that IPO fanfare is long gone with the stock down from a record high of $73 in December 2013. Twitter continues to have a difficult run as a public company, falling short of Wall Street expectations on user growth in the most recent quarter.
Complicating lackluster growth, the company is without a permanent CEO, following Dick Costolo's departure from the role in June. Since then, co-founder and former CEO Jack Dorsey has taken the helm, while remaining CEO of Square, which has filed for an IPO.
A rumored takeover target, the lower the price drops, the more affordable it becomes for companies like Facebook (NASDAQ:FB) and Microsoft (NASDAQ:MSFT). The company currently has a market cap of $18.56 billion.
While many investors are skeptical of Twitter's perceived lack of direction, some remain optimistic that the company will grow under the right leadership.
"It's a challenge being a tech company in this market right now, but when evaluating Twitter, we see it as among a small group of companies positioned to capitalize on the shift to mobile given its optimization for native ad formats," said James Cakmak, analyst at Monness Crespi and Hardt.
Adding further pressure to Twitter shares on Thursday, the S & P 500 and the Dow Jones Industrial Average, both turned negative for the year while the Nasdaq Composite remains 3% higher.
!function(d,s,id){var js,fjs=d.getElementsByTagName(s)[0],p=/^https:/.test(d.location)?'https':'http';if(!d.getElementById(id)){js=d.createElement(s);js.id=id;js.src=p+"://cdn1.findthebest.com/rx/widgets.js";fjs.parentNode.insertBefore(js,fjs);}}(document,"script","ftb-widgetjs");