Twitter stock tumbles after revenue, outlook miss amid expectations of strong ad growth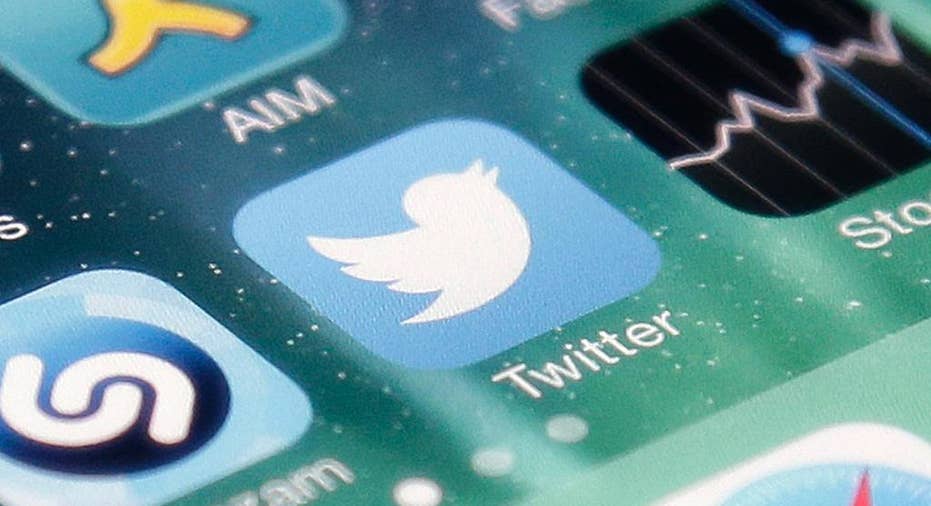 Twitter's stock dropped sharply as the company's revenue and outlook fell short of expectations at a time investors are looking for stronger advertising growth to make up for less-than-stellar user numbers.
Twitter's adjusted earnings for the first quarter topped Wall Street estimates but revenue fell short of expectations and of Twitter's own guidance. Twitter attributed the shortfall to lower-than-expected contributions from some of its newer "direct-response" advertising products. These tools help advertisers communicate directly with customers in real time.
The company posted a loss of $162 million, or 25 cents per share, in the January-March period. That compares with a loss of $132 million, or 23 cents per share, a year earlier. Adjusted earnings were 7 cents per share. Analysts polled by FactSet were expecting 4 cents.
Twitter's revenue rose 74 percent to $436 million from $250 million a year earlier. Analysts had expected $456 million.
Twitter's user growth has been lagging behind other popular social media companies, but for the most part the company has been able to make up for that by making a lot of money from the users it has. That's why the revenue miss, and the lowered outlook, disappointed investors.
The company now expects revenue of $470 million to $485 million for the second quarter. Analysts were looking for $538 million. For the full year, Twitter is predicting $2.17 billion to $2.27 billion, below analysts' average forecast of $2.37 billion.
Twitter accounted for less than 1 percent of the $145 billion digital advertising market last year, according to research firm eMarketer. In comparison, Facebook's share was nearly 8 percent and Google's was more than 31 percent.
Twitter had 302 million average monthly users in the first quarter, up 18 percent from the previous year. About 80 percent of these users accessed the site on mobile devices at least once a month. By contrast, Facebook reported 1.44 billion monthly users last week. Cantor Fitzgerald analyst Youssef Squali said that "user growth remains key" for Twitter over the long term. Twitter's user growth met his expectations, and he called the sequential 14 million new users a "significant uptick" compared to the fourth-quarter's disappointing 4 million additions.
Trading in Twitter's stock was halted Tuesday afternoon after word spread that earnings were released prematurely, before the market closed. When trading resumed, the stock fell more than 25 percent. By the time the stock market closed, Twitter's shares were down $9.39, or 18.2 percent, at $42.27. That's still up nearly 17 percent year-to-date.
Some reports said the earnings leaked out when research firm Selerity tweeted the results. Selerity said the report was "sourced" from Twitter's website and was not the result of a "leak" or "hack." Twitter later posted the results on its website and emailed it to reporters. Twitter said it was investigating the disclosure.
After the stock market closed, San Francisco-based Twitter's shares climbed $1.15, or 2.7 percent, to $43.48.