Twitter Shares Plunge After Weak 1Q Revenue, Outlook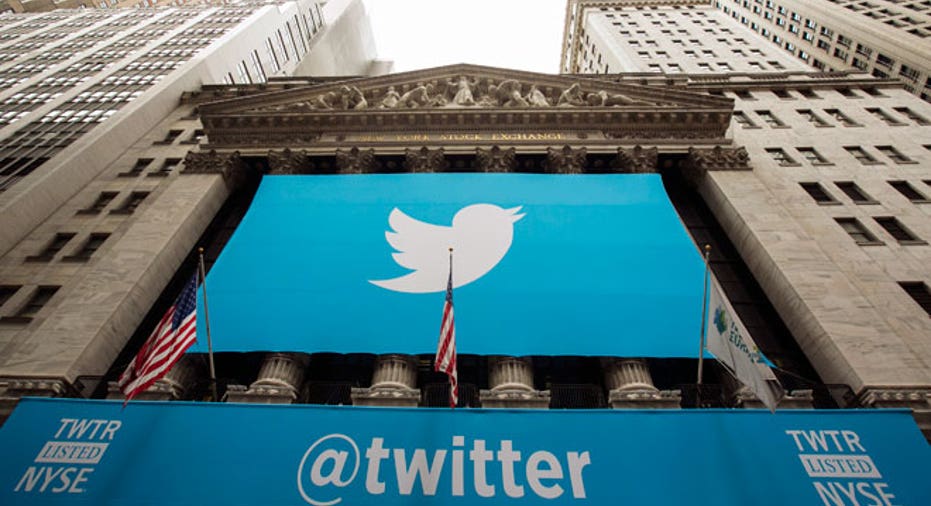 The social media giant revealed first-quarter earnings per share of 7 cents, beating expectations by three pennies. Revenue of $436 million, however was below Wall Street forecasts calling for $456 million.
Twitter (NYSE:TWTR) shares plunged 20% immediately after the stock resumed trading after it was halted ahead of the closing bell, and approximately 30 minutes after news of the early release began spreading through the financial community.
The company was forced to release results early following a set of tweets from Selerity, a real-time data mining company, claiming to have seen the company's quarterly earnings early, around 3:09 p.m. ET. The company later tweeted it acquired the social giant's earnings results from Twitter's investor page claiming there was "No leak. No hack."
Late Tuesday evening, a Nasdaq (NASDAQ:NDAQ) spokesperson explained the cause of the early release.
"At 3:07pm,  Shareholder.com inadvertently made an early version of Twitter's earnings release publicly accessible. We are investigating the root cause. It did not impact any other Shareholder.com clients," the spokesperson said.
Shareholder.com is owned by Nasdaq and used by a number of companies to release quarterly results.
Both the New York Stock Exchange and Nasdaq investigated all Twitter trades executed between 3:47 and 3:48 p.m. ET and said Tuesday evening, those trades will stand.
Quarterly Results
In its release, Twitter said its weak revenue results were hit by lower-than-expected contribution from the company's direct-response products, and said it sees a continued revenue impact for the rest of the fiscal year.
"It is still early days for these products, and we have a strong pipeline that we believe will drive increased value for direct response advertisers in the future," CEO Dick Costolo said in a statement.
He continued by saying the company's focus remains on building sustainable shareholder value through a strengthened core, breaking barriers to consumption, and delivering new apps and services.
Twitter said the $436 million revenue total was a 74% increase from a year ago and excluded a year-over-year change in foreign exchange rates. Meanwhile, ad revenue for the quarter rose 72% year-over-year to $388 million.
Average monthly active users increased 18% from the same time the year prior, to 302 million, in-line with expectations, with average mobile users representing about 80% of that, according to the company.
Twitter expects second-quarter revenue to be in the range of $470 million and $485 million, well below expectations for $538 million. For the full-year, the social giant expects to earn as much as $2.27 billion, well below the $2.37 billion analysts polled by Thomson Reuters are expecting.
The company said the lower revenue expectations are a result of anticipated forex rates and the company's acquisition of TellApart, a marketing technology, which it expects to close around June 1.
Twitter also announced on Tuesday its partnership with Google's (NASDAQ:GOOGL) DoubleClick platform aimed at improving ad performance and measurement for direct-response marketers.
In light of the quarterly results, S&P Capital IQ's Scott Kessler reiterated his 'hold' opinion on the stock, with a $53 price target. Twitter shares are currently trading around $52.16.  S&P Capital IQ downgraded Twitter from 'buy' to 'hold' in February after the company's fourth-quarter results.
On his reiterated position, Kessler said in a note the firm sees revenue growth of 71% this year driven by advertising, and international opportunity given Twitter's strong user base overseas.
"We see annual margins improving through 2016, reflecting what we expect will be more successful monetization efforts," Kessler wrote in a note. "We also expect [Twitter] to benefit from greater scale and efficiencies. However, we expect [Twitter] to continue to invest in infrastructure, work to develop and refine new offerings, spend on content partnerships, and pursue international expansion."
On the downside, Kessler said the risk to his outlook and price target comes from third-party decisions related to monetization, competition, and changes in technology, that could have a negative impact on Twitter.
Shares ended the session down 18% on Tuesday, but traded slightly to the upside in after-hours action.
.