Twitter Ramps Up Ad Efforts, No Rush for IPO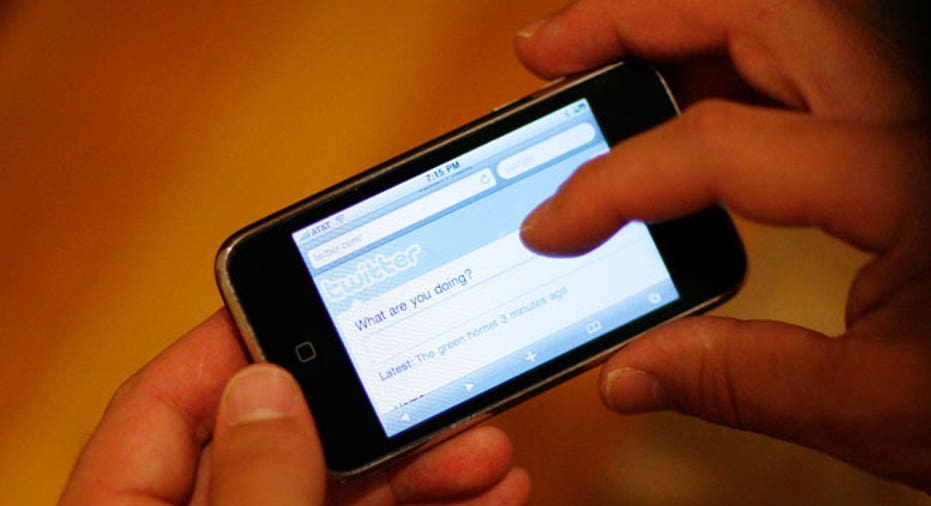 Twitter is preparing to broaden the areas of its service where ads appear, but the company is in no hurry to undertake a hotly-anticipated initial public offering.
``We want to be able to remain independent, grow the business the way we want to, and not be beholden to public markets until we feel like we want to be,'' Twitter Chief Executive Dick Costolo told reporters at a briefing at the company's San Francisco headquarters on Thursday.
Twitter, which raised $400 million in venture capital financing this summer, is stepping up efforts to generate advertising revenue, Costolo said.
The company began showings ads in limited parts of the service in 2010, purposely taking a cautious approach so as not to annoy users. But Costolo said the results, including the interaction with ads by Twitter users, have far exceeded Twitter's expectations.
``We now feel that based on the engagement rates we're seeing ... that we're ready to expand this further,'' Costolo said of Twitter's ads.
Twitter, which allows people to send 140-character text messages, or Tweets, to groups of so-called followers, is one of the Web's most popular social networking services, along with Facebook and Zynga.
Twitter now counts more than 100 million active users who log onto the service at least once a month, Costolo said.
Twitter, which previously disclosed that it had 200 million registered accounts, said the number of active users had increased 82 percent since the beginning of the year, and that half of its active users log on to the service every day.
Analysts have sought details on how many of Twitter's registered users are ``active'', a key metric in determining its business potential.
Facebook, the world's largest social network has more than 750 million active users.
Internet search giant Google Inc recently launched a social networking service dubbed Google+ which some observers say could lure users away from Twitter.
Asked about his thoughts on Google+, Costolo said that he had no doubt that the service would ``pull in a massive number of users'' because of the fact that it was so closely entwined with Google's popular search engine.
But he said he viewed Twitter and Google+ as different products, each with a different focus.
To boost its appeal to marketers, Twitter will allow ads on its service known as ``promoted tweets'' to be delivered to a greater number of users, though the company did not provide a timeframe for the move.
Previously promoted tweets, such as a message promoting Starbucks coffee, currently only appear within a user's rolling screen of Twitter message if that user had chosen to follow that particular company. Going forward, Costolo said, users will see promoted tweets from companies that they don't follow.
The move will expand advertiser's ability to spread their message on Twitter.
While Twitter also generates some revenue from licensing its data to other companies, such as Microsoft Corp , Costolo said that Twitter was not planning on expanding that business.
``It's our firm belief that our advertising platform is the only revenue component that we need to have in the market in order to be a huge independent business,'' Costolo said. (Reporting by Alexei Oreskovic; Editing by Tim Dobbyn, Bernard Orr)