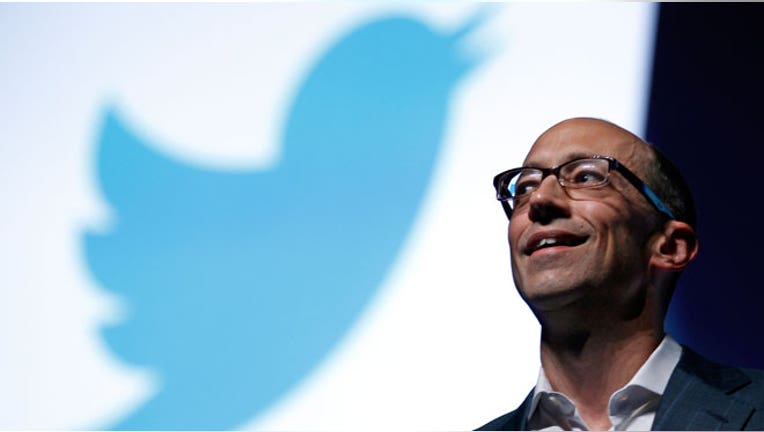 Twitter's (NYSE:TWTR) initial public offering went off without a hitch on Thursday to much fanfare.
But behind the scenes, hidden amid the confetti and banners of Twitter's famous blue bird plastered all over the New York Stock Exchange, were three tech geniuses realizing they had just been catapulted to new levels of celebrity.
The micro-blogging site's founders, Evan Williams, Jack Dorsey and Dick Costolo, together added more than $1.5 billion to their personal wealth on Thursday amid Twitter's market debut, according to new data compiled by Wealth-X.
Williams, who served as the company's first chief executive, owns the most shares in Twitter at nearly 57 million. He made out best on Thursday with a one-day gain of $1.075 billion, valuing his total stake in Twitter at $2.55 billion at its $44.90 closing price, according to Wealth-X.
Dorsey, who owns 23.5 million shares and wrote the initial code for Twitter back in 2006, added $443 million to his personal wealth. His stake at the end of Thursday was valued at $1.05 billion.
And Costolo, who became CEO in October 2010, added $145 million to his 7.7 million shares, valuing them at $345 million.
The recent trend of 20-something executives of Silicon Valley startups becoming overnight millionaires and billionaires is nothing new.
As next-generation tech companies seek Wall Street backing, many in the last few years, including Facebook (NASDAQ:FB), Yelp (NASDAQ:YELP) and LinkedIn (NYSE:LNKD), have gone through the IPO process.
Facebook led the charge in 2011 when its highly-anticipated IPO landed a handful of young people, including CEO Mark Zuckerberg and co-founder Eduardo Saverin, into the billionaire's club – and that was despite the botched market debut that Facebook has only recently fully recovered from.
"The markets' response to Twitter's valuation shows that it truly has become the interest graph," says Wealth-X President David Friedman. "Twitter's IPO, combined with the increase in Facebook's valuation, illustrates social media's ability to harness advertising revenue as it continues to gain strength."
Twitter's proved the 12th best IPO performance of the year, with its shares on Friday opening 73.5% above its offered price and its market capitalization as of Thursday's close valued at $24.93 billion, which makes it the seventh largest company in the Nasdaq Internet Index behind Yahoo (NASDAQ:YHOO).
Social media across the board has started to prove itself from an advertising and profitability perspective despite growing fears that the latest run-up of new-generation tech stocks resemble the tech bubble of the 1990s.
Of course, the micro-blogging site will have its own share of new, perhaps unseen, challenges as it works through its first year as a highly-visible public company.
It will now have to answer to a growing pool of demanding shareholders, the strict rules of the Securities and Exchange Commission, as well as the scrutiny from both analysts and journalists.
Twitter's shares were trading narrowly in the red on Friday, and the company was hit with its first wave of negative notes, including a downgrade to "sell" on Thursday  by Pivotal Research.
Perhaps Pivotal analyst Brian Wieser said it best in a note on Friday.
"Our very positive view on the company hasn't changed," he said. But "the second billion's the hardest."